How Much Did All Those IBM Patents Cost Twitter?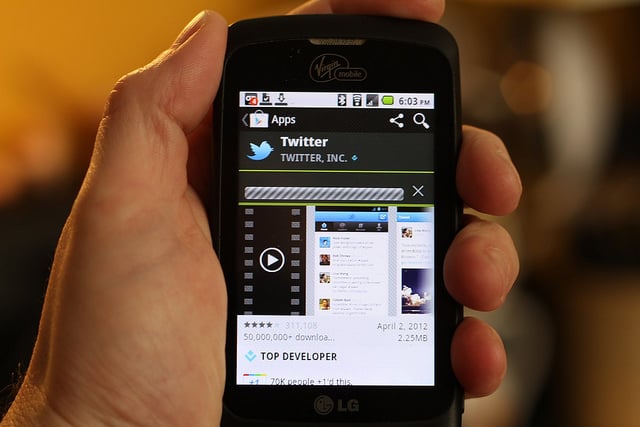 According to a filing with the U.S. Securities and Exchange Commission, Twitter (NYSE:TWTR) paid $36 million for 900 patents from International Business Machines (NYSE:IBM).
It was announced in January that Twitter would be acquiring the patents after IBM complained that the microblogging site was in violation of three of IBM's patents. Twitter also desperately needed to build out its patent portfolio, which was leaving the company highly vulnerable to patent litigation. The filing showed that now Twitter has 956 patents and 100 pending applications. Before the social media site's IPO in November, Twitter only held nine patents.
The patents will give Twitter access to new technologies and will help protect the company from future patent litigation. In the convoluted world of tech patents, the more patents a company owns, the better protected it is against being sued for patent infringement. The more patents that Twitter owns, the more likely it is that anyone who wants to sue the company is also infringing on one of Twitter's patents.
"We presently are involved in a number of intellectual property lawsuits, and as we face increasing competition and gain an increasingly high profile, we expect the number of patent and other intellectual property claims against us to grow," Twitter says in the filing. "Any claim or litigation alleging that we have infringed or otherwise violated intellectual property or other rights of third parties, with or without merit, and whether or not settled out of court or determined in our favor, could be time-consuming and costly to address and resolve, and could divert the time and attention of our management and technical personnel. Some of our competitors have substantially greater resources than we do and are able to sustain the costs of complex intellectual property litigation to a greater degree and for longer periods of time than we could." 
IBM is famous for its huge patent portfolio, having been named the company that filed the most U.S. patents for the 21st year in a row in 2013. IBM received 6,809 patents last year, the company said, and analyzing what kinds of technology the company received patents for provides a glimpse into how the tech world is growing. The company is focusing on analytics, big data, cloud computing, and cognitive technology, while turning its sights away from hardware.
Rounding out the top five on the list were Samsung Electronics (SSNLF.PK), Canon Inc. (NYSE:CAJ), Sony Corp. (NYSE:SNE), and Microsoft Corp. (NASDAQ:MSFT) Only three U.S. companies broke the top ten, with Qualcomm (NASDAQ:QCOM) coming in ninth place, behind IBM and Microsoft.
Last month, Twitter introduced a big redesign of its site that excited investors. The new layout makes the site look more like Facebook (NASDAQ:FB) and Google's (NASDAQ:GOOG) Google+, and investors seem to think it could help draw in more users by making itself look familiar to people who may be new to Twitter but already use other social media sites.
Since before its IPO, many have questioned whether Twitter is poised to become the next Facebook and believe the company is highly overvalued. After reporting its first set of quarterly earnings last month, the site's number of monthly active users disappointed. But with the redesign and the fleshing out of its patent portfolio, Twitter seems to be taking the right steps to achieve the growth it needs.
More From Wall St. Cheat Sheet:
Follow Jacqueline on Twitter @Jacqui_WSCS