How Much Will It Cost Verizon to Go It Alone?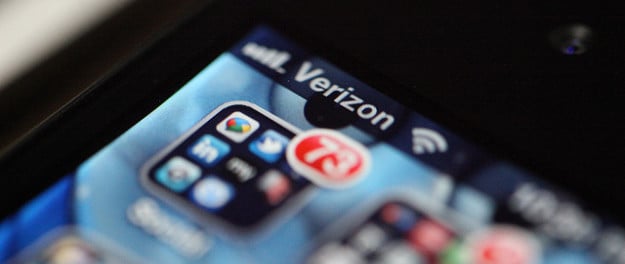 British wireless provider Vodafone (NASDAQ:VOD) confirmed it's in talks with Verizon Communications (NYSE:VZ) to potentially sell its 45 percent stake in the joint venture Verizon Wireless to the American company.
A short statement from Vodafone released Thursday said: "Vodafone notes the recent press speculation and confirms that it is in discussions with Verizon Communications Inc. regarding the possible disposal of Vodafone's U.S. group whose principal asset is its 45% interest in Verizon Wireless. There is no certainty that an agreement will be reached."
According to people familiar with the talks who spoke to Bloomberg, the deal would cost Verizon around $130 billion. Those sources went on to say that Verizon is already looking into financing the purchase — which would give the company complete control over the most profitable wireless carrier in the U.S. — talking to several banks to raise $10 billion each, or enough to finance at least $60 billion. The sources also said an announcement about the deal could be expected as soon as Monday.
The purchase would give Vodafone ample cash to help revive its European businesses, which have been hit hard by the economic downturn in the region. Analysts cited by The New York Times said Vodafone could use the money to buy smaller cable and wireless providers across Europe and grow its presence in emerging markets.
Vodafone's head of Africa, Asia, and the Middle East said the company is looking to grow in Africa in particular, where profit is expected to top southern Europe in a few years, according to Bloomberg.
Vodafone is facing increasing competition from other European companies like Liberty Global (NASDAQ:LBTYA) that have been aggressively pushing bundled packages that include wireless, landline, cable, and broadband services. Verizon and Vodafone have been partners since 1999 and have discussed the possibility of merging or Vodafone selling its stake in Verizon Wireless to Verizon in the past.
Bloomberg noted that in the past three years, Colao has been working to shed Vodafone of joint ventures in which it doesn't have full control, and, given the economic climate in Europe, now could be the time to sell for the company to sell its stake in Verizon.
Follow Jacqueline on Twitter @Jacqui_WSCS