How to Expand Your Xbox 360's Storage Space
Games have continued to get bigger. Think about it: Destiny is a 6.75GB download. Those 500GB hard drives the next-gen Xbox One and PS4 consoles sport are a necessity with digital downloads and mandatory partial installs, but they seem enormous compared to the 4GB and 250GB options we had with the Xbox 360.
If you are still holding on to the last generation (and why wouldn't you with so many games still coming out) you may be feeling like your storage space is quickly dwindling after years of downloads. There's no reason to go out and pay for a new 500GB Xbox 360 — put those front two USB ports to use and expand your storage capacity with external drives.
Before we get started on the ways in which you can do that, there's a small drawback you should take note of: Microsoft will only allow drives with 32GB of storage space or less to be used to save games and media. However, that doesn't mean you can't utilize those two USB ports and combine them for up to 64GB of storage space.
You have two options for USB devices. Microsoft has partnered with SanDisk to create official Xbox 360 compatible 8GB and 16GB flash drives — no formatting or fussing required on your part, just plug in and play. However, you'll pay a higher price for peace of mind. Plus, SanDisk hasn't bothered to manufacture a 32GB model and likely won't be in the future. The other option is going out and purchasing a USB flash drive. You'll just have to take on one added step that adds 1 minute to the process (directions below).
You may be able to hook up a larger external hard drive to the Xbox, but once the 360 formats the device, it will set the cap at 32GB of storage space. Also, the minimum Xbox 360 will accept is a 1GB flash drive, as the Xbox 360 will reserve 512MB of space on the drive for system use.
If you plan on using your own USB flash drive (rather than SanDisk's Xbox 360-sanctioned one), you'll want to make sure it's formatted properly. But please be aware that formatting your device will delete anything that's stored on it, so back up your data.
1. Insert the flash drive into you computer's USB slot.
2. Click "Open Folder to View Files", you'll see the flash drive under Computer.
3. Right click on "Removable Disk (E:) and click "Format…"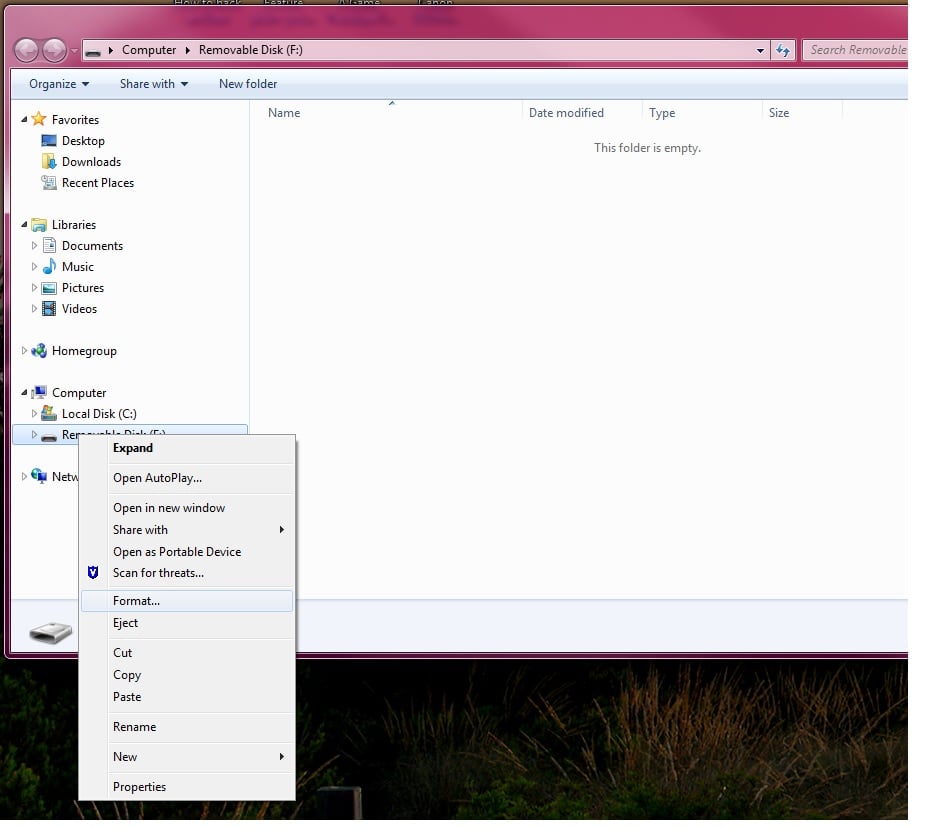 4. Make sure the File System is FAT32 (Default) and press "Start".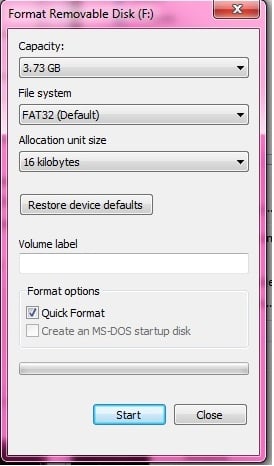 5. You should have a FAT32 flash drive ready to use in your Xbox 360.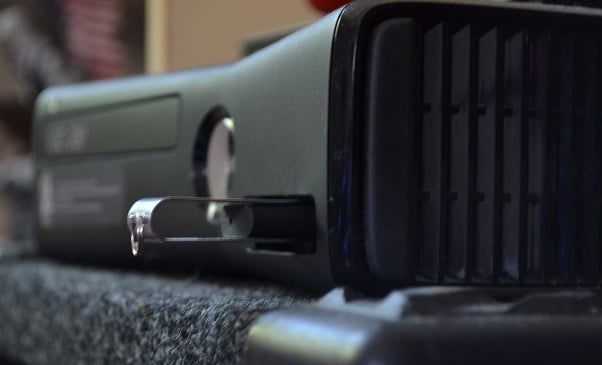 6. Now that the drive is properly formatted, take the USB out of your computer and insert it into your Xbox 360.
7. From the main menu, go to the "settings" section and select "System."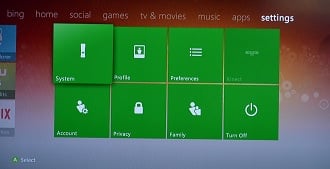 8. Once in the System Settings, select "Storage" and choose the "USB Storage Device."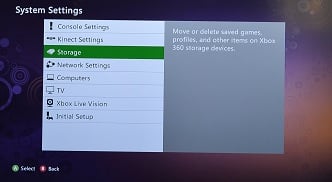 9. You'll be faced with two options on this screen. The "Customize" option will allow you to partition off a certain amount of dedicated space to use with the Xbox 360. However, if you have no plans to use the USB flash drive for any other reason than downloading Xbox 360 game to it then choose "Configure Now" option. After a few minutes the USB will be formatted and ready for use to download and play games.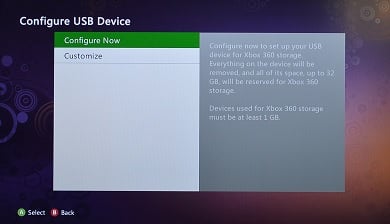 10. Congratulations! You now have a working Memory Unit. So long as the drive is in your Xbox 360, you'll be able to select the Memory Unit to download games and media to it (as shown above). It's important to note, however, that you won't be able to download Original Xbox games off the Marketplace to this device.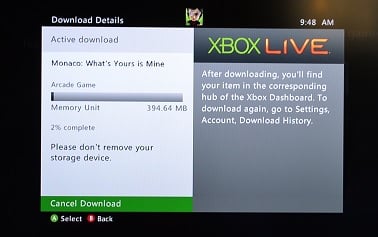 More from Tech Cheat Sheet: