How to Keep Apple, Google, and Facebook From Tracking You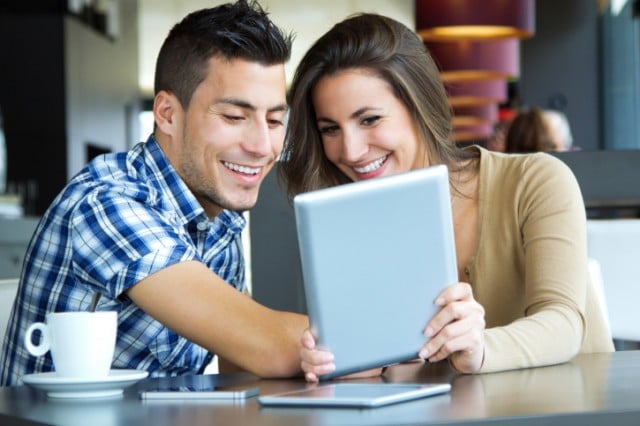 Most people are familiar with cookies — not those of the chocolate chip or oatmeal raisin variety — but the small piece of code that enables web companies and advertisers to track your web browsing history. While most people have learned to clear the cookies from their browsers, that's not enough anymore to keep your activity from being tracked. With the rise of smartphones and mobile apps, cookies are becoming obsolete, and companies are replacing them with much more sophisticated tracking methods, which often will take you a little bit longer to counteract.
VentureBeat reports that the "impending death" of the cookie can be traced back to the launch of the original iPhone in 2007. Apple disabled cookie functionality on the iPhone, because the company believed that enabling cookies would let advertisers gather too much personal information about consumers as they navigated from website to website. While third-party cookies work on Google's Android operating system and in the company's Chrome browser, they can't function properly on a large number of smartphones and tablets produced by other manufacturers. That, combined with cookies' inability to track consumers' activity in apps, has severely limited cookies' usefulness on mobile devices.
But with the decline in its effectiveness, tech companies have come up with alternate ways to track what you do online, whether you're on your computer or on your phone. Let's take a look at three of the top tech companies — Facebook, Google, and Apple — and find out not only how they're tracking your activity, but what you can do to stop it (short of closing accounts and switching services).
How does Facebook track you?
Facebook is notorious for collecting a wide variety of personal information on its 1.3 billion users. The social networking giant uses its single sign on, or SSO, authentication to enable members to use their Facebook credentials to log in to third-party websites and apps. In exchange for the convenience of using that social login, Facebook gains access to your activity, and the data that it collects informs the selection of ads that you see on Facebook. As the Cheat Sheet reported recently, Facebook's newly relaunched Atlas ad tech platform will also rely on the social login's ability to tie users' activity to their identity, even across platforms and devices.
What can you do?
You can't get Facebook to stop showing ads to you, but you can choose an option to "view and manage your ad preferences" to review the profile of interests that Facebook uses to target ads to you. From that profile, you can remove interests to help Facebook show you ads on more pertinent topics. Alternately, removing all of the topics results in Facebook targeting ads to you based on your gender, your age, and where you live. However, you can also go to the Digital Advertising Alliance to prevent Facebook from targeting interest-based advertising to you. This is the only dashboard where you can ask Facebook not to use web tracking to enable ads, and a company spokesman told The Wall Street Journal that Facebook decided to use the industry site because it's a central location for consumers to opt out of tracking by a variety of companies.
After opting out of interest-based advertising from the companies that participate in the Digital Advertising Alliance — on every mobile device and computer that they use — consumers can also turn on an ad blocker like AdBlock Plus. Tools like DoNotTrackMe and AdBlock Plus can also show you the companies that are tracking you, and enable you to choose "do not track" settings. Other options include Eyeo, AdControl from Ghostery, and AVG PrivacyFix.
How does Google track you?
Like Facebook, Google relies on its own social login. When users log in to a Google account, they are tracked across Google's massive network. Google's Android operating system assigns each user an Ad ID, which Google's ad products — including AdSense, AdMob, and DoubleClick — use along with the variety of information gathered from web properties like YouTube, Gmail, Voice, and Google Search to compile a picture of users' activity.
What can you do?
To stop Google from using your web history to deliver interest-based ads, consumers can go to Google's page for ad settings. There, you can edit the interests that Google uses to deliver personalized ads, or opt out of interest-based ads altogether on Google's sites, across the internet, or both. After that, you should also permanently opt out of the DoubleClick cookie, Google's advertising cookie, by visiting another ad settings page. With a browser plugin, you can save your opt-out status, even when you clear the cookies in Chrome, Internet Explorer, or Firefox.
You can also tell Google to stop saving your account history by going to the account history settings and pausing Google's tracking of "things you search for," "places you've been," "your YouTube searches," and "things you've watched on YouTube." Pausing the collection of each type of data won't delete the information that Google has already recorded, so for each you can also choose the option to "manage history" and select and remove items to delete the history. Users can also opt out of allowing their Google+ activity to be shared in ads shown to their friends by disabling "shared endorsements."
How does Apple track you?
Apple's tracking methods use consumers' email addresses — which it uses to access Apple services on an iOS or OS X device — and their iTunes accounts. Apple ties users' login identities to their Apple "identifier for advertisers," or IDFA, which is assigned to each user who buys and uses an iOS device. Using that identifier, Apple can determine not only who receives an ad, but potentially tie that to other activity the user has completed elsewhere in the Apple ecosystem.
What can you do?
Apple recently introduced an option to limit ad tracking right from the settings on your iPhone. (Go to the privacy section, choose advertising at the end of the list, and then turn on the "limit ad tracking" option.) For the record, Android users can find a similar privacy option to reset the advertising ID and opt out of interest-based ads by going to Google Settings, then the Ads section, and checking the option to "opt out of interest-based ads." You can also use similar options in your phone's operating system to control which apps are allowed to use information like your location, and which can use your app data.
More from Tech Cheat Sheet:
Want more great content like this? Sign up here to receive the best of Cheat Sheet delivered daily. No spam; just tailored content straight to your inbox.