How to Play Xbox 360 and Xbox One Online
Playing single-player video games is all well and good, but modern consoles are capable of letting you play with other gamers anywhere in the world. You can enter the online world of Destiny, Grand Theft Auto V, Dragon Age: Inquisition, or Street Fighter IV, to name just a few. All you have to do is hop online with your Xbox 360 or Xbox One. Here's how.
1. Connect your Xbox to the Internet
All Xbox One consoles come with built-in WiFi, which makes it easy to log onto your WiFi network, if you have one. If you don't have a WiFi network, you'll have to run a networking cable from your modem or router into the back of the Xbox One.
On Xbox 360, it's a little more complicated. Only newer models of Xbox 360 have built-in WiFi. If yours does, just go into Settings and log on. If your 360 doesn't have built-in WiFi capability, you'll need to connect to a router using an ethernet cable, or buy a (fairly pricy) Wi-Fi adapter.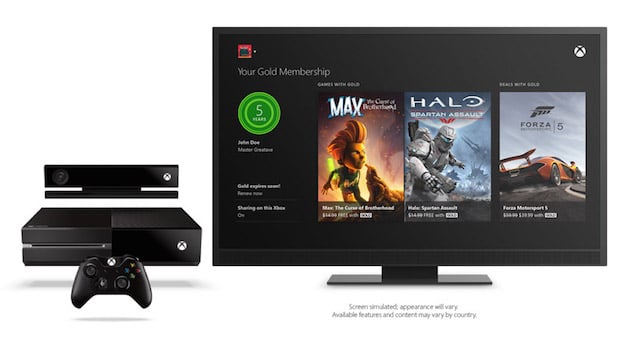 2. Get an Xbox Live Gold membership
Unfortunately, playing online isn't free. Microsoft's online subscription service is called Xbox Live Gold. You can sign up from your Xbox, or you can do it online right here. The pricing structure is as follows: $9.99 for one month, $24.99 for three months, or $59.99 for a year.
Your membership gets you more than just access to online gaming, including free games each month and weekly sales. Click here to get an in-depth look at Xbox Live Gold.
3. Play a game with an online component
Once you have your Xbox connected to the Internet and you've subscribed to Xbox Live Gold, you're ready to go. Just boot up a game and hop online.
Not all games have an online component, but many do. Games you can play online say "Xbox Live" on the back of their cases.
All online games have a warning saying something to the effect of, "Online interactions are not rated by the ESRB," or the video game ratings board. There's often a good reason for that warning: People can be very vulgar while playing online games. Thankfully, you can mute people you don't want to hear anymore, or turn off voice chat entirely.
That's it, you're good to go. Happy gaming.
More from Tech Cheat Sheet: