How Will Comcast's Huge Wi-Fi Plan Affect Customers and Competitors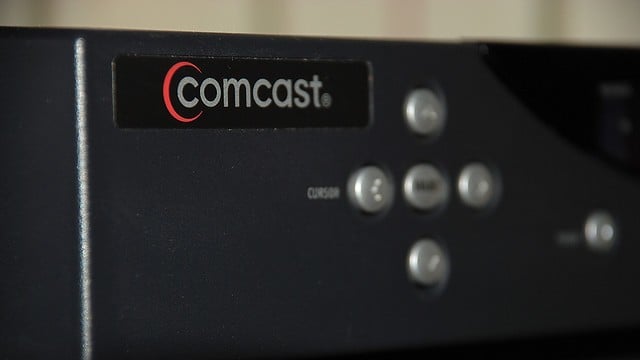 Comcast (NASDAQ:CMCSA) has announced the controversial rollout of a plan that will make WiFi be available to Xfinity customers at thousands of public hotspots — but at the price of using their home routers to broadcast that public signal. In addition to the primary, private WiFi network, residential wireless routers will broadcast a second, separate Xfinity WiFi signal. Comcast explains that additional capacity is added to the existing device to broadcast the public WiFi signal, and says that the "Home Hotspot" operates independently from the owner's home network.
The signal won't truly be accessible to anyone. Xfinity customers will need to input their Comcast login credentials to be able to access the hotspots, although PCMag reports that non-Comcast customers will be able to access the network either for a limited time for for a fee.
Comcast has reassured customers concerned about security implications that the public network is secured under WPA or WPA2 security protocols, the strongest method available. But PCMag points out that the larger security concern is related to the way that users can locate Xfinity hotspots. Customers can locate hotspots either on the Xfinity app or on a locator website, and Comcast says it won't list specific addresses on the locator map or in the app. However, its vague answer to a related FAQ on its website indicates that privacy may still be a concern:
"We do not list subscribers' addresses on the hotspot location map or in the XFINITY WiFi app. In the future we may use general indicators of XFINITY WiFi Home Hotspot availability around a neighborhood, but only in a manner that assures the privacy of our customers."
Similar concerns about performance speed, especially in areas with many apartments and therefore many routers, have also not been addressed, though Comcast says that the public hotspot will be limited to five devices at a time. The "extra capacity" added to each device might ensure that the second network won't tax the router, but Comcast hasn't said how it will keep the additional signals from adding interference to the channels that all routers in an apartment building share.
Comcast is marketing the move to broadcast public hotspots from residential routers as a convenient way to provide WiFi for visiting friends and family, without dealing with the security concerns posed by allowing them to log on to the primary home network. Comcast says that any activity completed on the public hotspot is the responsibility of the device's user, and not the owner of the home router where the signal originates.
The public hotspots are also part of Comcast's plan to have 8 million hotspots in place by the end of the year. The company explains that the network of Xfinity hotspot includes three types of hotspots: Outdoor Hotspots, Business Hotspots, and Neighborhood Hotspots — Comcast's name for the signal broadcast from home routers. The Home Hotspots rollout began Tuesday with 50,000 hotspots in Houston, as reported by Chron, and on Wednesday Comcast activated another 3 million nationwide, according to Business Insider. The public signal appears as "xfinitywifi" when users search for a Wi-Fi connection from a computer or mobile device, and once a device has logged into one of the hotspots, it will automatically log into others when within range.
Though it's a smart business move to roll out a new service using the equipment that customers already have installed, the biggest risk that Comcast has taken with the Home Hotspot program is its choice to automatically enroll users in the program, instead of asking for their permission first. Comcast customers who don't want to participate can disable the feature by going to the account section of the website, or by calling customer service. But they can't disable the service until it's already been activated, according to BGR.
The program could make internet access more convenient and mobile for a huge number of people — but that depends on how Comcast handles potential privacy and performance issues if they arise. The move also signals that Comcast is looking to start a serious competition with AT&T (NYSE:T), which has its own network of WiFi hotspots for businesses nationwide. And Business Insider points out that Comcat may be eyeing the mobile phone business father down the road, since its spectrum sale to Verizon (NYSE:VZ) last year enables it to access Verizon's wireless network. Comcast could be planning to build a network where users could move between WiFi hotspots and Verizon's network, setting Comcast up for even further domination over customers' choices for communications providers.
More From Wall St. Cheat Sheet: