How Will Netflix Challenge Hollywood Next?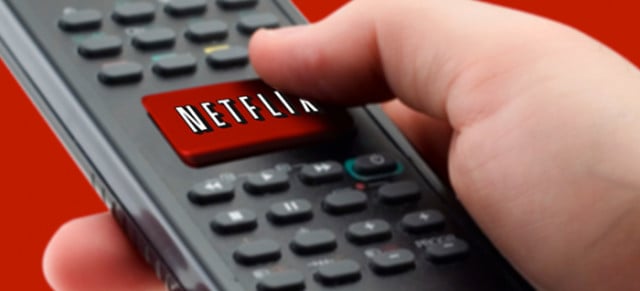 Netflix (NASDAQ:NFLX) is seriously considering extending its television revolution to blockbuster films. According to a report from All Things D, Netflix content head Ted Sarandos told investors to "keep [their] mind wide open to what those films would be and what they would look like" during the company's earnings call last week, and then elaborated on the idea in a speech for the nonprofit Film Independent.
Netflix currently creates original programming, including television shows and smaller films like documentaries and comedy specials that debut and are only available on the online streaming service. Netflix would like to extend that strategy to making bigger, blockbuster-style movies that would simultaneously debut in theaters and on Netflix, challenging the current Hollywood studio system.
Right now, major film studios use what's called a "windowing" system for movie releases, in which the titles are first in theaters, then released on DVD, and lastly on pay-TV. While studios may welcome a change that could get movies into other venues besides the theater faster, theater owners are highly protective of that system, so Netflix may find it more difficult to break into making "big" blockbuster movies than television shows.
Sarandos pointed out in his speech that the windowing system is not only preventing studios from giving consumers what they want, but could also eventually become highly detrimental for studios themselves as people choose to spend less money going to movies and instead wait for them to come out on other avenues.
Netflix's stock dropped after the company reported earnings that exceeded expectations on concerns that investors are overly enthusiastic about the stock. CEO Reed Hastings warned in the company's quarterly letter that investor "euphoria" may be influencing the stock to reach record highs. Netflix has been the best performing stock on the S&P 500 this year. All of Sarandos' speech can be viewed below.
Follow Jacqueline on Twitter @Jacqui_WSCS
Don't Miss: 7 Movie Studios That Profited the Most This Year.