HP May Settle With Shareholders Over Autonomy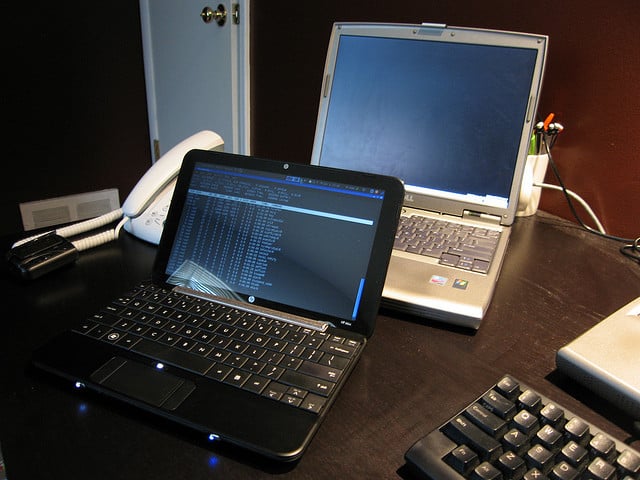 A source familiar with the matter who spoke to Bloomberg said that Hewlett-Packard (NYSE:HPQ) is in talks with shareholders' lawyers about settling a suit related to the $8.8 billion write-down caused by the acquisition of the British enterprise software company Autonomy.
HP purchased Autonomy for $11.1 billion in 2011, but shortly after found errors in Autonomy's accounting practices that led to the company being highly overvalued — at least, that's what HP claims. Autonomy has said there's nothing wrong with its accounting and that it was simply mismanaged by HP, which caused the massive write-down.
A group of shareholders sued HP after that write-down, saying that the company didn't listen to warnings about Autonomy's accounts, which it should have looked into further before acquiring the company.
The acquisition of Autonomy was made shortly before HP's former CEO, Leo Apotheker, was replaced by current CEO Meg Whitman. Whitman completed the purchase even though her turnaround efforts have shifted focus away from software.
According to Deborah DeMott, a Duke University law professor interviewed by Bloomberg, Hewlett-Packard can either settle with the shareholders or team up with them to sue former HP executives and current leaders at Autonomy. Autonomy founder Mike Lynch made $800 million from the sale and would be an attractive target for such a lawsuit, DeMott said.
Lynch has repeatedly denied HP's claims that the company fudged its books to drive up the acquisition price. Lynch has said that HP's accusations are "completely and utterly wrong." The discrepancies, according to Lynch, are because of HP not understanding differences between GAAP and international accounting rules, and HP moving some of Autonomy's assets into offshore accounts, according to a report from U.K. paper the Telegraph earlier this month. Autonomy has said that HP claimed the massive write-down and moved the assets into foreign accounts, all to avoid paying taxes to the British government.
At the beginning of the month, HP released some documentation, including U.K. financial filings, that it said proved Autonomy had deliberately misled the company as to its value. Hewlett-Packard had previously accused Autonomy of overstating its revenue and other financial information, but that documentation was the first proof HP had shown to back up its claims that Autonomy committed fraud in advance of the acquisition.
Those filings, seen by the Wall Street Journal, showed that an internal audit of Autonomy's financials performed by HP found that the company's revenue for 2010 was overstated by 54 percent. Operating profit was overstated by 81 percent. Autonomy was found to have recorded revenue for deals that were never paid for and claimed false transactions for customers that do not exist. The audit found similar overstatements in Autonomy's financials for 2011.
A later report from the Financial Times, however, found that HP knew about these discrepancies when it made the purchase. Through a collection of audit papers, accounting documents, internal emails, and interviews with people familiar with the deal, the Financial Times gained some insight into the web of claims and counterclaims surrounding the Autonomy acquisition, and from these sources, it seems that HP was aware of that Autonomy was selling hardware at a loss before the acquisition was made.
The fact that HP's allegations are unraveling could be a reason that the company is looking to settle with shareholders rather than continue to force all the blame on Autonomy.
More from Wall St. Cheat Sheet:
Follow Jacqueline on Twitter @Jacqui_WSCS