Hulu Is Gathering Content Now That It's Off the Auction Block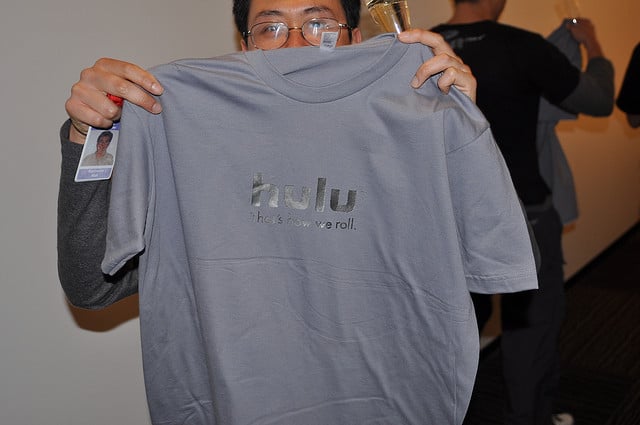 Hulu is playing catch-up in the content licensing game after being put up for sale for a short time earlier this summer until its owners – Comcast Corp. (NASDAQ:CMCSA), 21st Century Fox (NASDAQ:FOXA), and Walt Disney Co. (NYSE:DIS) — decided to retain ownership of the Netflix (NASDAQ:NFLX) competitor.
Hulu cut a deal with BBC Worldwide North America, according to a report from The Wall Street Journal, which will add 144 new titles to Hulu within the first year of the partnership. Doctor Who, Sherlock, and Luther are among the shows coming to Hulu through the deal. The deal isn't exclusive, though, as BCC Worldwide North America has similar agreements with Netflix and Amazon (NASDAQ:AMZN).
"We're kicking back into action," Andy Forssell, Hulu's acting CEO, said in an interview with The Wall Street Journal. "This is us doing a bunch of stuff that we've really wanted to do and had been put on hold for a while."
Hulu is also looking to mimic the success Netflix has had with its original programming. Netflix series like House of Cards and Hemlock Grove have received great critical reception and have been nominated for Emmys, a sign the television industry is ready to take streaming TV services and programming seriously. Hulu recently cut a deal with Lions Gate Entertainment (NYSE:LGF) for an original series called Deadbeat, and the company is planning to release 20 new original shows in the next year — half of the 40 original projects it has in the works.
In the TV streaming game, content is everything. The services that offer the most popular shows and movies will get the most subscribers. Netflix has dominated that game so far, spending around $2 billion per year on content, but Amazon has been working hard to build up its offerings on Amazon Prime Instant Video.
When Hulu was on the auction block, it garnered offers of up to $1 billion from companies like AT&T (NYSE:T) and DirecTV (NASDAQ:DTV). When its owners decided they wanted to keep the streaming service, they agree to invest $750 million to help grow the company.
Follow Jacqueline on Twitter @Jacqui_WSCS