Hulu Says It's No Longer For Sale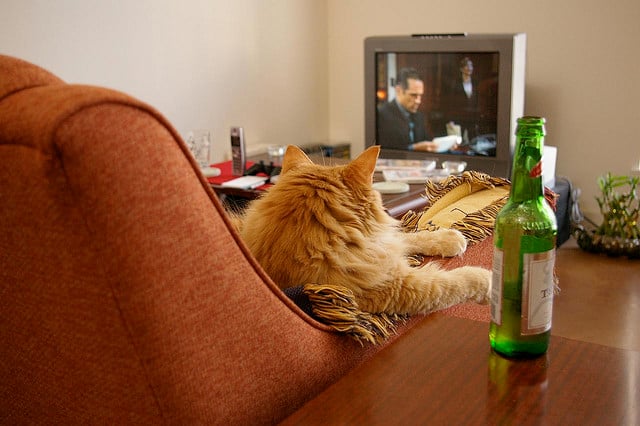 Walt Disney Co. (NYSE:DIS), Comcast Corp.'s (NASDAQ:CMCSA) NBCUniversal, and 21st Century Fox — which split from parent News Corp. (NASDAQ:NWS) last month — announced Friday they would retain their joint ownership of the TV streaming site Hulu LLC. The companies also promised to dump $750 million into the company to spur its growth.
Hulu has been on the auction block for a while, receiving $1-billion bids from DirecTV (NASDAQ:DTV), and AT&T (NYSE:T) with Chernin Group. Other companies that expressed interest in buying Hulu include KKR & Co. (NYSE:KKR), Time Warner Cable Inc. (NYSE:TWC), and Yahoo (NASDAQ:YHOO).
It was reported that the companies were choosing to sell Hulu because Disney and Fox couldn't agree on the site's direction. Hulu, despite being popular, has not yet become profitable. Hulu offers a free, ad-based TV streaming site that can only be used on personal computers, and Hulu Plus, a premium version of the service for $7.99 a month that offers more content, fewer commercials, and can be accessed on a number of devices.
The ad-based version has been able to make some money, but Hulu Plus has not yet become profitable because licensing costs for the content still outweigh the monthly fee paid by its 4 million subscribers. Disney and Fox have argued over which part of the service to focus on but now apparently agree enough to decide not to sell the company.
"Hulu has emerged as one of the most consumer friendly, technologically innovative viewing platforms in the digital era," said Disney chairman and CEO Robert A. Iger. "As its evolution continues, Disney and its partners are committing resources to enable Hulu to achieve its maximum potential."
As streaming TV via the Web becomes more popular, traditional cable and satellite TV providers are under pressure to compete with the cheap services appealing to consumers who are tired of paying a high monthly cable bill but still want a way to get their TV fix.
The online TV streaming market has become increasingly competitive, with Netflix (NASDAQ:NFLX) and Amazon.com Inc.'s (NASDAQ:AMZN) Prime Instant Video service competing with Hulu for content. Hulu's greatest advantage is that it makes shows available the day after they air on cable channels, which is much sooner than its competitors can get content.
Follow Jacqueline on Twitter @Jacqui_WSCS