IBM, Google Will Help this Company Make Self-Driving Cars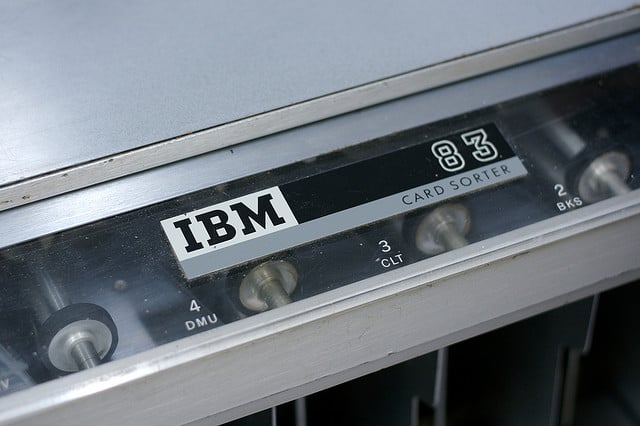 International Business Machines (NYSE:IBM) is partnering with German automotive services company Continental AG (CTTAY.PK) to develop systems for self-driving cars, the companies announced at the Frankfurt Motor Show in Germany on Tuesday.
Elmar Degenhart, Continental AG's chief executive officer, said that IBM has the technology needed to link cars together and process the large amount of data, but he didn't talk about the financial details of the partnership, according to Reuters.
Back in July, German newspaper Frankfurter Allgemeine Zeitung reported that Continental was working with Cisco Systems (NASDAQ:CSCO) on self-driving cars. The version of the article seen by Wall St. Cheat Sheet was translated from German to English by Google Translate. In the article, Degenhart said he hoped Continental could make self-driving cars a reality by 2016, and he cited studies of U.S. drivers that said Americans would be willing to pay up to $3,000 extra for a vehicle that had the capability to drive itself. Degenhart believes Continental could create a self-driving system within that price range.
According to the Frankfurter Allgemeine report, Degenhart said at the Detroit auto show this year that Continental would invest 100 million euros in self-driving technology during 2013, and the deal with IBM seems to be a continuation of that plan. Degenhart spoke about the benefits that technology would provide drivers, including the ability to use commute time for other tasks, increased safety, and better fuel efficiency.
Google (NASDAQ:GOOG) itself has been working on self-driving cars since 2010, and the Internet giant has logged numerous hours driving around California using its version of self-driving technology. Automotive News reported that Google is working with Continental and IBM on the project, as well, although Degenhart didn't mention Google at the Frankfurt show.
Google's experience in the arena will be invaluable to making Degenhart's vision of safer roads piloted by automatic cars — a vision also shared by Google co-founder Larry Page — a reality.
Automotive News said that neither Continental nor IBM responded to its requests for comment.
Follow Jacqueline on Twitter @Jacqui_WSCS
Don't Miss: Why Is Apple Boosting Its Marketing Team?