IBM Is Pouring $1B Into a Smart Computer Named Watson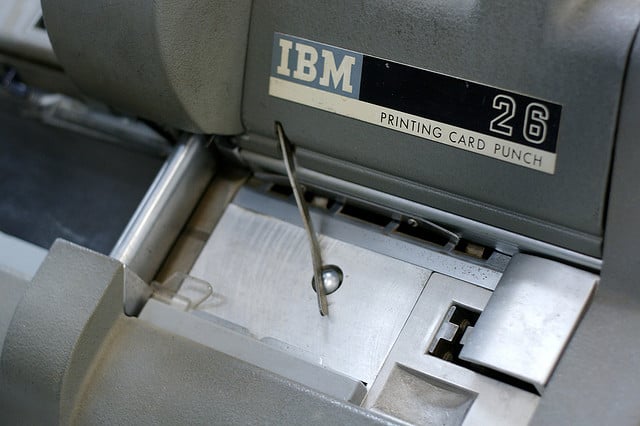 It was reported earlier this week by the Wall Street Journal that International Business Machines (NYSE:IBM) would make a big announcement on Thursday regarding plans for its Watson artificial intelligence technology, and the newspaper was right. On Thursday IBM announced that it will pour $1 billion into a new business unit called IBM Watson Group, which will develop AI and other cognitive functions.
Watson is most famous for having beaten some expert Jeopardy contestants on the game show in 2011. Since that time, IBM has slowly begun to commercialize the software. During the tech company's third-quarter conference call in October, IBM CEO Virginia "Ginni" Rometty said Watson will generate $10 billion in annual revenue within 10 years. If that goal is reached, Watson would be the fastest IBM business to reach that milestone. Yet as of the third-quarter, total revenue for the computer system amounts to less than $100 million.
While the Journal seemed skeptical about Watson's chances of reaching the $10 billion mark in that time frame, IBM has some huge hopes for the technology that it believes has potential to solve some of human kind's biggest problems by mining through data more quickly and efficiently than human brains and current technology are capable of. "The move signifies a strategic shift by IBM to accelerate into the marketplace a new class of software, services and apps that think, improve by learning, and discover answers and insights to complex questions from massive amounts of Big Data," the company said in a press release announcing the new business unit.
IBM believes there's huge potential for Watson in a wide variety of fields including finance, medicine, and teaching. The IBM Watson Group will be headquartered in New York City and employ about 2,000 professionals. The group will be lead by Michael Rhodin, formerly the senior vice president of IBM's software solutions group. "Watson is one of the most significant innovations in IBM's 100 year history, and one that we want to share with the world.  With these investments we strive to make new markets, reach new buyers and transform industries and professions," Rhodin said.
IBM needs Watson to be successful if the company is to update its aging technology portfolio and turn around six consecutive drops in quarterly sales. IBM's hardware business has been threatened by the rise of cloud-based services. While questions about Watson's actual abilities still abound, if IBM can pull off its vision for Watson then the company has the chance to change not only its business, but also the world.
More From Wall St. Cheat Sheet:
Follow Jacqueline on Twitter @Jacqui_WSCS