Icahn Rips eBay Board a New One in Latest Letter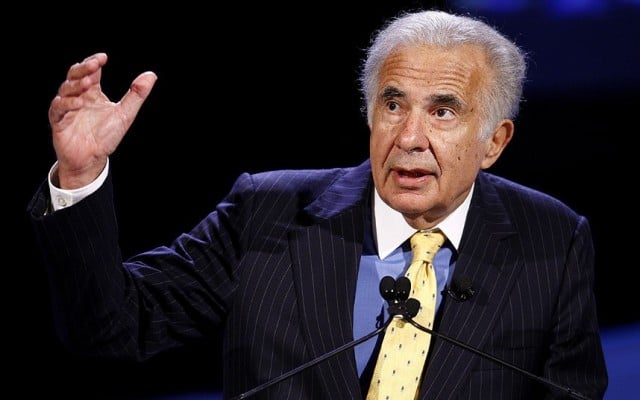 Carl Icahn has issued a scathing letter to eBay (NASDAQ:EBAY) shareholders about the "lapses in corporate governance" of eBay's board and the poor performance of CEO John Donahoe. Last month it was revealed in a filing the Icahn had taken a 0.8 percent economic interest in eBay, and since then, the activist investor has called for the company to spin off its PayPal payments business.
The letter specifically accuses Donahoe and board members Marc Andreessen and Scott Cook of maintaining conflicts of interest that have cost eBay shareholders billions. Icahn says that several members of the board are involved in businesses that directly compete with eBay and have consistently placed their own financial gains above the interests of the company's shareholders.
"We have found ourselves in many troubling situations over the years, but the complete disregard for accountability at eBay is the most blatant we have ever seen. Indeed, for the first time in our long history, we have encountered a situation where we believe we should not even have to run a proxy fight to change the board composition. Rather, we believe that in any sane business environment these directors would simply resign immediately from the eBay Board, either out of pure decency or sheer embarrassment at the public exposure of the extent of their self-serving activities," Icahn says in the letter.
Icahn goes on to accuse Donahoe of maintaining a corrupt corporate culture. Icahn said that Donahoe "seems to be completely asleep or, even worse, either naive or willfully blind to these grave lapses of accountability."
Several times in the letter Icahn refers to Andreessen's interest in Skype before it was sold to Microsoft (NASDAQ:MSFT). In 2009, Andreessen was a part of a group of investors who purchased Skype from eBay at a cost lower than eBay investors would have gotten from an initial public offering, Icahn claims. Then the group sold Skype to Microsoft for a $4 billion profit, money that Icahn believes should have gone to eBay's shareholders.
Lastly, Icahn says that PayPal needs to be spun off for the sake of eBay's shareholders. "We believe creating two dedicated and highly focused independent businesses would provide employees and stockholders the best opportunity to remain competitive over the long term," Icahn says. He believes that the businesses are too different for PayPal to reach its full potential as a part of eBay. Separating PayPal from eBay would encourage eBay competitors like Amazon (NASDAQ:AMZN) and Wal-Mart (NYSE:WMT) to adopt PayPal's service and foster PayPal's growth, according to the investor.
Donahoe, however, has maintained that PayPal is a valuable part of eBay that should remain owned by the online retailer. "First, eBay accelerates PayPal's success. Second, eBay data makes PayPal smarter. And third, eBay funds PayPal's growth," Donahoe said in response to Icahn's suggestion that spinning off PayPal is a "no-brainer" during a post-earnings conference call last month.
Icahn is known for using strong-arm tactics to influence the companies he has investments in, and it looks like eBay will have to address his accusations sometime in the near future.
More from Wall St. Cheat Sheet:
Follow Jacqueline on Twitter @Jacqui_WSCS