Intel Earnings: One Step Forward, Two Steps Back?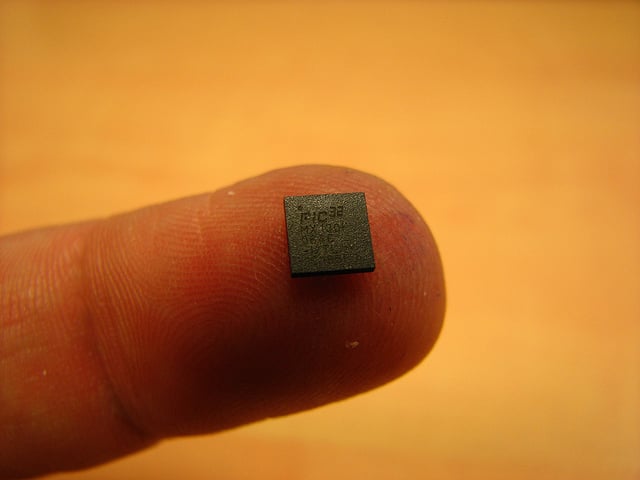 "In my first two months as CEO, I have listened to a wide variety of views about Intel and our industry from customers, employees and my leadership team and I am more confident than ever about our opportunity as a company," Intel (NASDAQ:INTC) Chief Executive Officer Brian Krzanich said at the company's second-quarter earnings press release.
Opportunity is a key word for the chipmaker as the market for personal computers grows ever weaker and more computer companies scramble to carve out footholds in the rapidly expanding mobile market. Earlier this month, research firms Gartner and IDC reported that global PC shipments had dropped 11 percent in the second quarter and the industry had recorded shipment declines in each of the previous five months, which is the longest slump on record. Comparatively, research firm IHS expects worldwide smartphone shipments to increase to 900 million units at the end of this year, and this changing dynamic has left Intel badly bruised.
Intel grabbed hold of a major opportunity in May, inking a partnership with Samsung (SSNLF.PK), whose upcoming Galaxy Tab-3 10.1-inch tablet will use Intel's Atom processor, which was one of the company's second quarter highlights. However, Intel's results still narrowly missed Wall Street's expectations. In fact, on Wednesday, the company reported its fourth straight quarter of sales declines and its third consecutive year-over-year drop in quarterly profit, causing shares to pull back slightly in after-hours trading.
The chipmaker posted $12.8 billion in revenue in the second quarter, a 2 percent increase from the year-ago quarter, and $2 billion in profit, with earnings-per-share coming in at 39 cents. Analysts had expected Intel to report earnings per share of 40 cents and a revenue of $12.9 billion.
As The Wall Street Journal's Rolfe Winker noted in an analysis of Intel's efforts to deal with the growing market for mobiles devices, "Intel deserves kudos for taking a big step forward this year with its chip technology. Too bad its business may yet take two steps back."
Revenue was held back by a predictable source; sales of Intel's PC chips, which make up close to two-thirds of the company's business, dropped 7.5 percent. But, the company is still trying to innovate out of the sales slump, with its efforts unsurprisingly aimed at the mobile arena. And, as the deal with Samsung illustrates, the company has had modest success partnering with several companies to put its chips in their mobile devices.
Krzanich summed up the company's strategy in seven short words: "We will leave no computing opportunity untapped."
"Looking ahead, the market will continue buying a wide range of computing products," the new Intel CEO said in the press release. "To embrace these opportunities, I've made it Intel's highest priority to create the best products for the fast growing ultra-mobile market segment," adding that Intel's Atom and Core processors and increased SOC integration will be the company's future.
However, the company downgraded its full-year forecast because of the weaker-than-expected PC market.
Follow Meghan on Twitter @MFoley_WSCS
Don't Miss: Microsoft Claims Constitutional Right to Reveal Data.
More Stories Recommended for You: