Intel Investors Aren't Too Impressed with Q3 Earnings Beat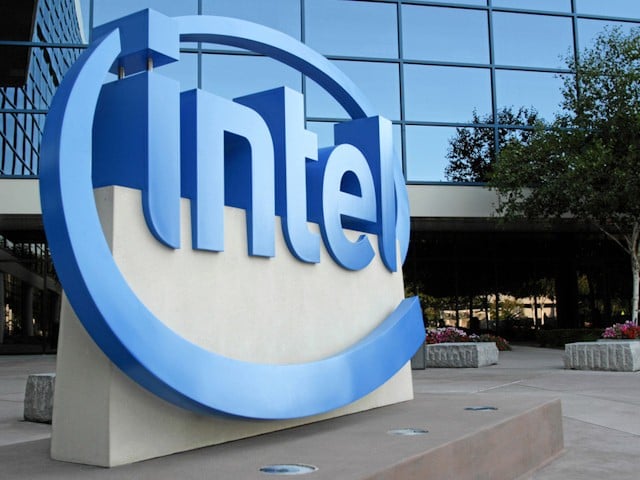 As a company that generates more than 80 percent of its revenue from the personal computer market, Intel's (NASDAQ:INTC) third-quarter earnings naturally reflected the struggles of a business rushing to adapt to a changing technological market. For years, Intel had a near monopoly on the manufacturing of PC processors, but as consumers began spending their dollars on smartphones and tablets rather than personal computers, Intel's business began to suffer.
Data from research firm Gartner shows that worldwide PC shipments declined 11.2 percent in the first quarter of 2013 from a year ago, 10.9 percent in second quarter, and 8.6 percent in the third quarter. At the same time, Intel's profit fell 25 percent in the first quarter and 29 percent in the second.
While the chip maker reported third-quarter earnings and profit in line with its year-ago numbers, Intel managed to beat analyst expectations. Intel's results may only be marginally better than expected, but the beat did show that the rate of contraction in the personal computer market has started to ease, and its server business is offering a measure of help.
The company's quarterly revenue was $13.5 billion, just above the $13.47 billion predicted by Wall Street, while earnings came in at 58 cents per share, which compares to analyst expectations of 53 cents per share. As Intel CEO Brian Krzanich said about the quarterly results, it was "modest growth in a tough environment."
There is still proof that the PC market has not yet finished contracting: Intel's PC client group generated $8.4 billion, an increase of 3.5 percent sequentially, but a decrease of 3.5 percent on a year-over-year basis. However, for analysts, equally important numbers are Intel's chip sales and demand for its data centers.
"We're executing on our strategy to offer an increasingly broad and diverse product portfolio that spans key growth segments, operating systems and form factors," Krzanich said in the earnings report. "Since August we have introduced more than 40 new products for market segments from the Internet-of-Things to datacenters, with an increasing focus on ultra-mobile devices and 2 in 1 systems."
Stronger profit growth was created even as the company's core processor business struggled to gain momentum. The third quarter was one of the first quarters in which the impact of Intel's new Haswell chip was evident. The processor has been incorporated into a number of different devices, especially those that fill the gap between traditional personal computers and mobile tablet computers like Intel's Ultrabook or Microsoft's (NASDAQ:MSFT) Surface Tablet, both of which are power sippers.
In fact, the low-power Haswell chip, the latest addition to Intel's Core chip family, was designed to power the hybrid or convertible Ultrabook. But as one would expect given the slow sales of devices like the Surface, Intel's new processor design has not helped transition the company's business as fast as management might have hoped.
As Chief Financial Officer Stacy Smith said in his earnings commentary, "the worldwide PC supply chain saw a small increase in inventory levels in the third quarter as customers continued to build inventory of Haswell based PCs but inventory levels are still being managed well below historical averages."
For Intel's Data Center division, results were much stronger, with revenues increasing 12 percent from the year-ago quarter.
The fourth quarter will be more important the the third for Intel. In the coming weeks, several new tablets running Microsoft's Windows will be released, and the company will release an update to its operating system, Windows 8.1, on Thursday. Intel remained cautious giving its forecast for the current quarter, saying that it expects to report revenue between $13.2 billion and $14.2 billion.
Yet Krzanich told analysts in an earnings conference call that Intel's business is seeing "early signs of improvement in North America and Europe" and that "the market's appetite for computing has continued to grow."
Edward Jones analyst Bill Kreher is less confident. After the earnings report was released Tuesday afternoon, he told the San Jose Mercury News that his firm believes "there is earnings risk associated with the Intel story" and maintained a hold rating on the company's stock. Investors seemed wary of signs of improvement, bidding shares down as much as 2.52 percent to $22.80 in afterhours trading.
Follow Meghan on Twitter @MFoley_WSCS
Don't Miss: Donald Trump to Apple: Large-Screen iPhone — Now!