Intel Is Cracking the Wearable Electronics Market With New Gadgets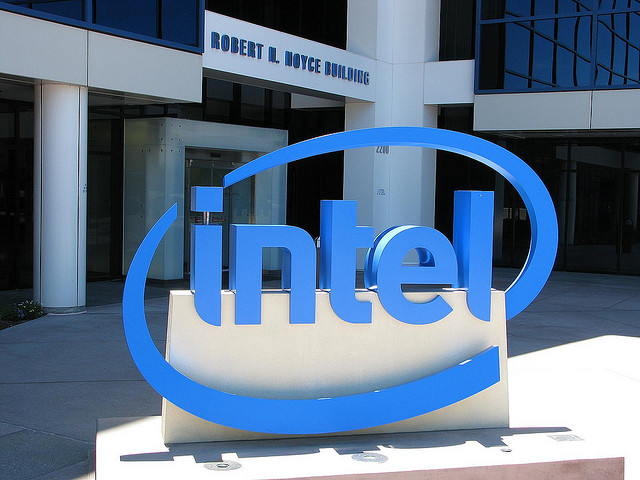 More news from Las Vegas and the Consumer Electronics Show 2014: Intel (NASDAQ:INTC) is breaking out of the PC market and moving into the wearable computing devices one. The Santa Clara, California-based tech company has long reigned supreme over the once-lucrative PC arena but was slow to adapt to the launch of smartphones and tablets, and it's now making sure it doesn't fall behind again. Research firm Gartner said in the fall that it expects the wearable electronics market to be a $10 billion industry by 2016, and Intel is reportedly ready to get its hand in the pot.
According to Reuters, Intel CEO Brian Krzanich unveiled a host of wearable computing devices on Monday, featuring "smart" earbuds, a smart headset, and a smartwatch with geo-fencing capabilities. Krzanich took over for former Chief Executive Paul Otellini in May and has helped encourage renewed investor confidence in Intel, but the company still has a lot to prove before it can be compared to the likes of rivals Samsung (SSNLF.PK), and Qualcomm (NASDAQ:QCOM).
Though Intel's play to provide its own television services fell through, the company is poised to redeem itself with the tech devices Krzanich unveiled in his keynote presentation at the technology show on Monday. He maintained, "We're looking at a broad ecosystem of wearables, not just the device or the silicon," per Reuters.
Krzanich came prepared with sample gadgets as evidence of the company's early results, taking time to highlight the usefulness of Intel's new earbuds and headsets. According to Reuters, Intel's stereo earbuds stand apart from the crowd because they measure exercisers' heartbeats through their ears and are powered through a microphone jack that connects to the user's smartphone. The music on a wearer's device can even be charged in order to encourage the exerciser to speed up or slow down thanks to integrated software developed by Intel.
Aside from the earbuds is the new Intel Bluetooth earpiece and microphone set that is reported to improve the responsiveness of personal assistant smartphone software. The gadget allows users to more easily ask for help from assistants like Apple's (NASDAQ:AAPL) Siri and even surveys the user's surrounding to avoid interruptions.
Lastly, there's an impressive smartwatch that Krzanich unveiled, Reuters reports. Though many rumors have swirled surrounding the industry's biggest tech giants launching their own smartwatches, it looks as though Intel has found its own niche in the market by equipping its watch with geo-fencing capabilities that warn parents when their children have strayed from their usual walking routes or haven't arrived on time to school. These devices aren't yet ready for launch, but Intel said its experts are preparing them and that they should be available sooner rather than later.
It's clear that Intel has many projects in the works for 2014, as Krzanich is not interested in falling behind in the technology world again anytime soon. The company now has a division that is focused solely on recognizing future technology trends and preparing Intel for them, so only time will tell whether Intel can make a full-on comeback.
More from Wall St. Cheat Sheet: