Intel's Factory Closing Is Bad News for U.S. Manufacturing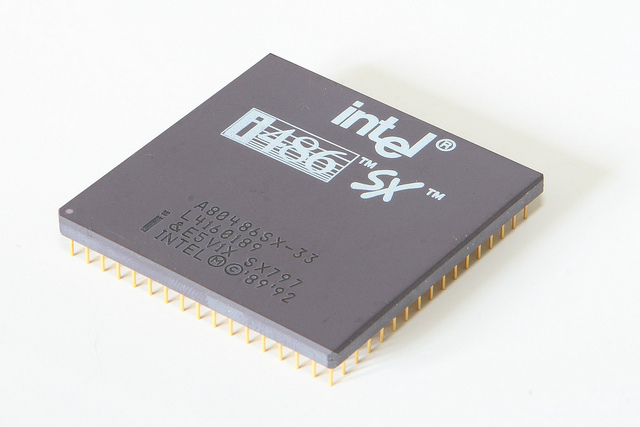 Intel Corp. (NASDAQ:INTC) has stopped work on a new chip factory in Chandler, Arizona, that created 1,000 new jobs and was seen as a representation of the possibilities for bringing technology manufacturing back to the United States.
It was first reported by The Arizona Republic on Tuesday that Intel had stopped working on the factory and has no further plans to complete it. The facility represented a $5.2 billion investment for Intel, and the company hired 1,000 to work in the cutting-edge chip factory. Intel spokesman Chuck Mulloy told the newspaper that all those employees will keep their jobs, working elsewhere on Intel's Ocotillo Campus.
"It doesn't matter which building they work in; we've already increased the workforce by more than 1,000 people at that work site," Mulloy said to the Republic.
"It will be used for future technologies at a future date," he went on to say of the plant.
Intel is trying to downplay the significance of the factory's closing, but as a project that was once considered a symbol of the new frontier of American tech manufacturing, it's kind of a big deal that it's being put on hold. Intel has moved the production of its tiniest and most advanced chips to existing facilities in Arizona, according to Reuters.
The plant, called Fab 42, was meant to house the most cutting-edge chip making technology in the world. According to The Arizona Republic, the plant was one of the largest construction projects in recent years and home to the world's biggest land crane. Even though Intel isn't firing its employees and it's continuing to explore the technology it planned to build at the plant, Intel and the economy are losing out on future possibilities such a huge manufacturing site could have provided.
Intel is set to report fourth-quarter earnings on Thursday, and the company has already warned investors that revenue will likely be flat yet again. Intel forecasts that sales will be roughly the same from $52.6 billion in 2013, under the $53.7 billion analysts projected. That announcement, made in November, caused the biggest stock decline Intel had seen in 10 months. The company has been hit hard by the switch to mobile and is scrambling to play catch-up.
While the company attempts to downplay the significance of the factory being shelved, there's no way around the embarrassment of stopping a project that President Barack Obama once called "an example of an America that is within our reach." Intel still makes two-thirds of its chips in the U.S., Reuters reports, but the failure of Fab 42 represents a big disappointment for the future of American tech manufacturing.
More from Wall St. Cheat Sheet:
Follow Jacqueline on Twitter @Jacqui_WSCS