Inuvo: Looking Forward to 2014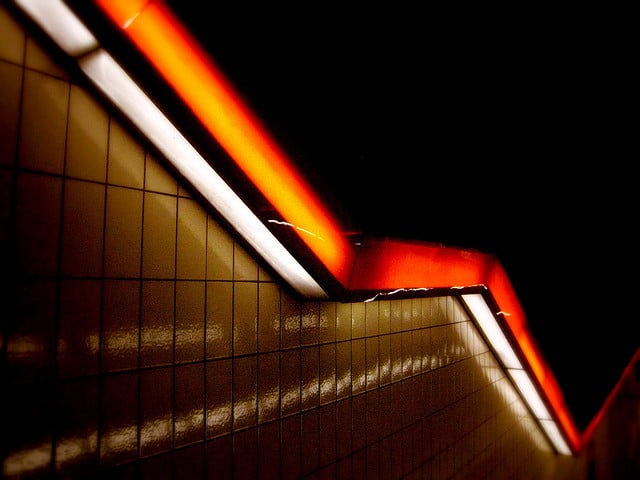 The recent surge in Google's (NASDAQ:GOOG) share price proves that power of internet advertisements is as strong as ever. In 2012, Google generated approximately $32.2 billion from online ads. That is an absolutely astonishing figure, but it shouldn't come as a surprise to those who understand the power of internet marketing and technology. Although Inuvo (NYSEMKT:INUV) isn't anywhere close to the size of Google, it is a rapidly growing company that is finding intelligent and creative ways to generate revenue through online advertising. After analyzing the company, it became apparent that the market is not properly valuing the company and as such, the current price level offers an attractive risk/reward opportunity for investors.
Inuvo develops software and analytics technology that is accessible over the internet for use by online advertisers and website publishers. The company's platforms provide a mechanism for advertisers, publishers and consumers to easily and openly connect, thus facilitating the execution of marketing programs. The company operates primarily through two segments:
Performance Marketing — The technology and analytics platforms that support online marketing.
Web Properties — Websites that Inuvo owns and operates and consumer applications that the company has designed, developed, and marketed. There are three reasons why Inuvo appears to represent an attractive risk/reward opportunity at its current price level: strong fundamentals, undervalued relative to peers, and institutional holdings.
For the past couple of years, Inuvo has done an excellent job of executing its long-term vision which has resulted in substantial revenue and net income growth. In 2011, the company generated total revenue of $35.8 million. That revenue jumped to $53.4 million in 2012, a year-over-year increase of almost 50 percent. While the company did end up losing money in both 2011 and 2012, there was a substantial narrowing of the net loss on a year-over-year basis. While that growth is impressive, let's jump ahead to the numbers presented thus far in 2013 which is more relevant to the current valuation of the company.
2013 1st Quarter
$15.9 million revenue — 82 percent year-over-year increase
$219,000 Net Loss — Compares favorably to the $1.9 million loss during the same period a year ago
2013 2nd Quarter
$13.1 million revenue — 2 percent year-over-year increase
$382,000 Net Gain — Compares favorably to the almost $3 million loss during the same period a year ago
2013 3rd Quarter
$14.5 million revenue — 6 percent year-over-year decrease
$639,000 Net Gain — Compares favorably to the $1.3 million loss during the same period a year ago
The growth trends are extremely encouraging, especially on the net income front. Management is managing the company's resources efficiently and optimizing them for maximum growth. Through the first 9 months, Inuvo has generated approximately $43.5 million in net revenue and net profits of $802,000. It is a near certainty that 2013 annual numbers will be vastly superior to 2012 and set the stage for continued growth in 2014. The company's progress in growing the business has been substantial but the market continues to undervalue the company. The easiest way for investors to see this is by examining several valuation metrics of four comparable companies.
Price/Sales Ratio — 2.31
Market Cap/TTM Revenue — 2.42
Perion Network (NASDAQ:PERI)
Price/Sales Ratio — 1.69
Market Cap/TTM Revenue — 1.72
Price/Sales Ratio – 2.32
Market Cap/TTM Revenue – 2.33
Price/Sales Ratio – 3.20
Market Cap/TTM Revenue – 3.25
Now let's compare those metrics to those of Inuvo.
Price/Sales Ratio – 0.55
Market Cap/TTM Revenue – 0.54
It is clear that Inuvo is being vastly undervalued to that of its peers. An average of the comparable metrics would mean Inuvo should, at the very least, be trading with a Market Cap/TTM ratio of 2.43 which would yield a market capitalization of $145.3 million. Based on the shares outstanding of 23.29 million, that would mean Inuvo shares should be trading at $6.22. That would mean a return to investors of more than 350 percent based on the current price level. Given that kind of short-term potential, it is no wonder that institutions are accumulating large positions in Inuvo.
As of the end of the third-quarter 2013, some of the best funds in the world, such as William Blair, Renaissance Technologies, Wellington Management, Barclays Global, and the Vanguard Group, held positions in Inuvo. I am curious to see the latest quarterly report as I expect that these funds will have increased their holdings.
Going forward, investors have a lot to be excited about with Inuvo. The company appears to be firing on all cylinders and seems to be coming into its own. Revenue and net income are growing at rapid pace yet the shares continue to be undervalued relative to its closest competitors. Over the next 6 to 12 months, I expect that valuation to come into line which will mean investors will have enjoyed one heck of a run.
More From Wall St. Cheat Sheet: