iOS 8: How to Update Without Deleting Anything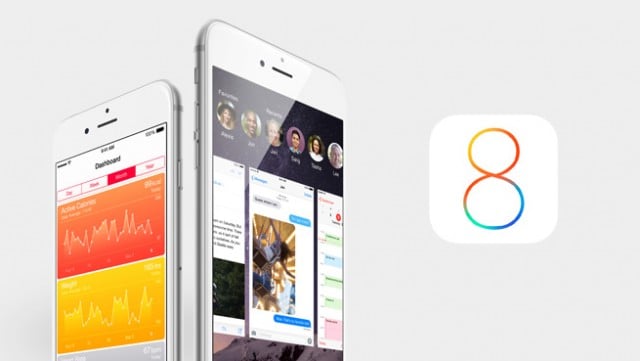 Apple released iOS 8 to the public on Wednesday, and in the scramble to update their iPhones, iPads, and iPods right away, Apple enthusiasts discovered a problem: updating a device from iOS 7 to iOS 8 requires a whole lot of empty storage space.
As The Verge noted, the 1.4GB iOS 8 update can actually require up to 5.7GB of free space on an iPhone or iPad, and even up to 7GB on some models of the iPad. (Though others, including Business Insider's Dave Smith, report that the update requires a slightly less large 4.6GB of free space). That means that if you have an 8GB or even a 16GB iPhone, you may run into problems finding the space to download the update.
As Smith explains, because the content of a system update like iOS 8 is stored in a compressed file, which the iOS device needs to download and unpack, your iPhone or iPad needs to have enough storage space to handle the compressed file and its uncompressed content before the system reboots. And that's without accounting for the fact that it also needs to store the previous version, iOS 7, before the update takes effect.
So, what should you do if you find yourself short on space to download iOS 8? You have a couple of options. One of those is to clear out the photos, music, and apps that you don't need (hopefully uploading any old files to your computer or a cloud service first). You can also delete iMessage conversations, which can hog space especially if they're media-heavy, and even cookies and other data in Safari. But there's an easier way: You can update your device (or devices) using iTunes instead of updating wirelessly, or "over the air."
The solution is pretty simple. Instead of painstakingly clearing space by deleting apps and media, you can use iTunes on either a Mac or a PC to download the update and get around the huge space requirement. While the iTunes method still requires you to have the 1.4GB of space for the actual update available, it won't need the 5 or 6 GBs of data to download and initialize the update. Instead, the download will use your computer's storage space, rather than relying solely on the space left on your iPhone.
To update to iOS 8 via iTunes, start by making sure that you have the latest version of iTunes installed on your computer. (Check that by going to About, then Check for Update, or simply visit iTunes.com.) Then, plug your iPhone, iPad, or iPod in to the computer, and select your device in iTunes. From there, click the Check for Update option, then hit Download and Update. If you need more details, there's a full step-by-step guide on Apple's support website.
Once you've downloaded and set up iOS 8 — over the air or via iTunes — you can stop worrying about storage space and start enjoying the features that are new to the update, including video and voice messages, a revamped keyboard, better photo editing, enhanced notifications, and more.
More from Tech Cheat Sheet:
Want more great content like this? Sign up here to receive the best of Cheat Sheet delivered daily. No spam; just tailored content straight to your inbox.