Is a New iMac Coming With a Little Intel Ally?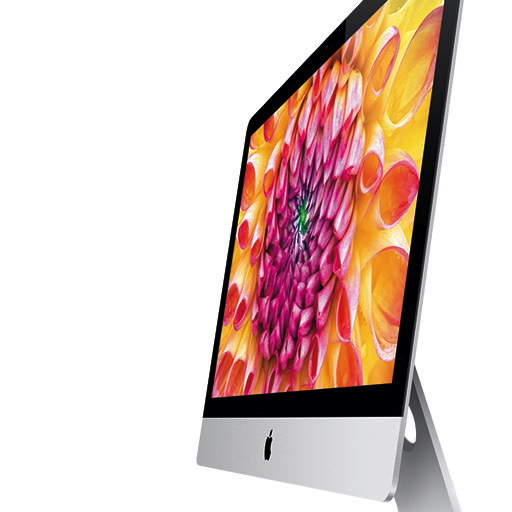 There may be a lot of attention going to new software and new MacBooks, which have been anticipated at Apple's Worldwide Developers Conference, but another item might be worth noting, even if it doesn't show up this week.
While Monday marks the beginning of WWDC, and there will surely be lots to look forward to from Apple at the event, KGI Securities analyst Ming-chi Kuo believes there is another product right around the corner, and it might not be shown at WWDC. Kuo thinks Apple has another new iMac almost ready.
Kuo is a long-time and well-regarded analyst of Apple because of his history of accurate predictions. When the last iMac launched late last year, Kuo was able to predict the slim design of the device as well as the difficulties that would face Apple in producing enough of the computer.
According to Kuo, the iMac could be launched as early as this month. If not, he thinks it will at least be launched within about the next month and a half. With the new iMac in the lineup, Apple could increase its sales of the computers by about 2.3 million units. Apple had iMac sales of 1.75 million units in the first calendar quarter, and Kuo estimates the second quarter — ending in June — will reach only 650,000 shipments of the computer. With the new iMac, Kuo thinks Apple predicts Apple will reach 4.7 million shipments for the full calendar year. This would be a 31 percent increase over last year.
The big thing expected to come from the new iMacs is the inclusion of the latest chips from Intel (NASDAQ:INTC). The Haswell processors could be a major source of attention for the next iMac because of their expected high performance and lower power-consumption. Its presence on a new iMac could also help get the Haswell processor line some quality exposure.
The new chips and new model could definitely help iMac sales, but Kuo doesn't seem to think it's the absolute best time of year for it. Even with all the newness, he predicts the computer would sell 1.1 million units in the third calendar quarter — more than 600,000 less than the current iMac sold in the quarter after it launched. Regardless, it will help round out the year. Kuo doesn't expect the device to show up at WWDC, but it may make its appearance in the next few weeks.
Follow Mark on Twitter (@WallStMarkSheet)
Don't Miss: Analyst: iPhone Sales Slow in Cheaper Smartphone Market.