Is Amazon Ready to Squeeze the Life Out of Netflix, Too?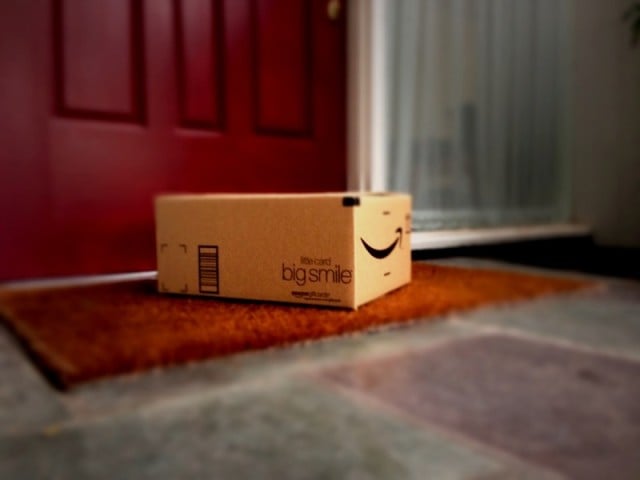 These days, when consumers are in the market for a good movie, they typically visit one of two places: Netflix (NASDAQ:NFLX) or their neighborhood Redbox. Amazon.com (NASDAQ:AMZN) is noticeably left out of the equation, despite having significantly bolstered its Prime Instant online video service as of late, and the e-commerce giant has no one to blame but itself.
Amazon has spent little to no money advertising its service that now offers a number of popular, newly released videos either for free or at a reasonable price for Amazon Prime subscribers. But as it turns out, that all could be poised to change. Recode.net on Tuesday highlighted a new TV commercial by Amazon that promotes Prime Instant Video. The advertisement may not be the most inventive one, but it at least outlines what the service offers its Prime customers– that's more than the Seattle-based company could say it had before.
It's interesting that Amazon has been so slow to advertise its online video portfolio for Prime customers, especially considering the $80 per year subscription service has enjoyed significant popularity as of late. Nonetheless, Amazon's market share in the online video world is still way behind that of Netflix's, so the retail giant could simply be ready to take a stand and make the Amazon magic happen now.
BTIG analyst Rich Greenfield believes that Amazon is purposefully going after Netflix in its latest commercial by asking "Who needs to subscribe to another video service — you get video, great movies right there on demand as part of Prime?" but even that seems like a bit of a stretch, although it is undeniable that Netflix is in the back of Amazon Prime's marketing mind.
Netflix had a solid 2013, but some analysts are still leery to predict big things for the video streaming service in the future; it is at least possible that CEO Reed Hastings recognizes Amazon Prime as a significant threat. Amazon offers more recent movies than Netflix does, and even if all of its flicks aren't for free, the company has proven via analytics that Prime members are willing to fork over the cash for newer, pricier movies because they still feel like they're scoring a deal.
Netflix doesn't offer movies that cost money, instead requiring an up-front subscription fee. Therefore, it has no ability to collect cash from consumers who may be willing to pay for certain films as long as they're immediately available.
It'll be interesting to see how Netflix and Amazon Prime both fare in the future, as they clearly operate under different strategies. The online video market is indeed evolving — RIP, Blockbuster — and not everyone may make it out alive, but it is unclear who will come out on top.
More from Wall St. Cheat Sheet: