Is Apple Getting Ready to Put on a Show?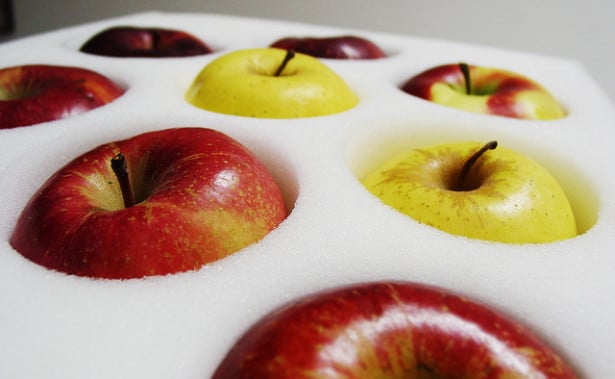 With its fiscal third quarter earnings report, Apple (NASDAQ:AAPL) reported revenue of $35.3 billion and guided fourth-quarter revenue in a range between $34 and $37 billion. The results were actually a surprise beat: on average, analysts were expecting revenue of about $35.1 billion, which was downwardly revised several times during the quarter "to reflect demand trends across Apple's portfolio and the timing of new product launches", as Topeka Capital analyst Brian White put it.
White's comment is at the heart of the conversation surrounding Apple right now. The company hasn't released a new iPhone since the iPhone 5 was announced on September 12, 2012. Meanwhile, Samsung (SSNLF.PK) has pretty much spammed the market with devices running Google's (NASDAQ:GOOG) Android OS. Recently release data from market-research firm IDC shows that Android increased its share of the global smartphone market from 69.1 to 79.3 percent on the year in the second quarter. Apple's share of the global smartphone market declined from 16.6 to 13.2 percent over the same period.
Apple's weakening position in the global smartphone market has fueled speculation that the company will release a lower-cost iteration of its flagship device nicknamed the iPhone 5C. The device would compete with a battery of Android devices at the lower-end of the price scale and ostensibly introduce iOS to millions of people, expanding Apple's all-important ecosystem.
Such a device could come as early as September 10, almost exactly 1 year after the iPhone 5 was announced. Sources have told AllThingsD that the company is gearing up to unveil something on that date, although the announcement could also be for the iPhone 5S, the widely-anticipated next step forward for the iPhone.
A reveal in September would thrust the device into the spotlight just about a month before the company reports its fiscal fourth-quarter earnings and could edit investor assumptions about earnings for the coming fiscal year. Some analysts such as Walter Piecyk from BTIG have already speculated that Apple is unlikely to meet its fiscal fourth-quarter revenue guidance — between $34 and $37 billion, quarter ending September 28 — without launching a new device. A new iPhone 5C or 5S seem like the most likely candidates.
It's important to point out that while Apple may have been tripped up in the race for global smartphone market share by long product cycle, it is still growing its share of the domestic U.S. market. Data from comScore show that Apple increased its share of U.S. smartphone subscribers from 39 to 39.9 percent between March and June 2013. Android as a share of total smartphone subscribers remained flat at 52 percent. This is consistent with where Apple experienced revenue growth and contraction during its fiscal third quarter.
Commenting on the data, IDC Research Manager Ramon Llamas suggested that "The iOS decline in the second quarter aligns with the cyclicality of iPhone. Without a new product launch since the debut of the iPhone 5 nearly a year ago, Apple's market share was vulnerable to product launches from the competition. But with a new iPhone and revamped iOS coming out later this year, Apple is well-positioned to re-capture market share."
Analyst Steve Milunovich from UBS has estimated that a low-cost iPhone could sell as many as 92 million units in fiscal 2014, accounting for 53 percent of total iPhone sales. At this sales volume, Apple would very quickly close the gap in shipments with Android devices. However, the possible launch of the iPhone 5S may hit a supplier roadblock. A report from Digitimes suggests that shipments of the device for the third quarter may clock in at just 3 to 4 million, far below an expected 10 million, because of problems with the production of fingerprint sensors.
The delay would be a relatively minor obstacle. Shipments in the fourth quarter are expected to ramp up to between 28 and 30 million units. Engineers from Apple and Taiwan Semiconductor Manufacturing Company (NYSE:TSM) have reportedly been dispatched to address the problem.
Here's how Apple traded on Monday: