Is Apple Hedging its Bets with Another Small iPhone?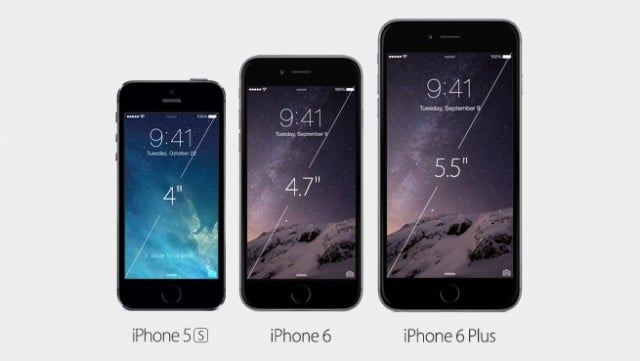 By most accounts, the two larger-screen iPhone models that Apple released this year have been unprecedented successes. According to Apple, more than 10 million new iPhone 6 and iPhone 6 Plus models were sold during the initial launch weekend in September, setting a new record. Although the extent of the new iPhone models' popularity won't be fully known until Apple reports its holiday quarter sales numbers, there are already several promising indicators from analysts and market research firms. Well-connected KGI Securities analyst Ming-Chi Kuo has forecasted record December quarter sales of over 71 million units based on "robust demand" for the larger-screen devices, reports 9to5Mac. According to data compiled by Statista, this would blow away Apple's previous quarterly record of 51.03 million units that it achieved in the December quarter of last year.
"Apple has experienced a huge jump in sales share across almost all major markets thanks to the launch of the iPhone 6," stated Kantar Worldpanel strategic insight director Dominic Sunnebo in a recent press release. "In major European economies, the U.S., and Australia, Apple's share of sales has risen. This success is particularly evident in Great Britain where Apple now has its highest ever share of sales with 39.5%."
Although studies from mobile analytics companies like Fiksu and Mixpanel have suggested that the 4.7-inch iPhone 6 has been outselling the 5.5-inch iPhone 6 Plus by about a three-to-one margin, many industry watchers believe that this sales imbalance will become less pronounced once supply constraint issues with the iPhone 6 Plus are fully resolved. Either way, it appears that most Apple customers have embraced the company's shift to larger-screen devices. However, if you're an Apple fan who pines for the 4-inch screen size days of yore, but don't want to buy an older-generation device, you may want to hold out for next year's batch of iPhone models. According to Asian supply chain sources cited by GforGames, Apple may be unveiling a new 4-inch size iPhone in 2015.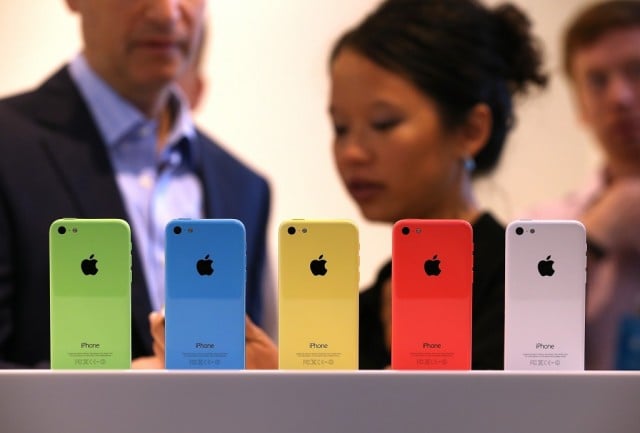 According to the report that originated with Taiwan's Electronic Times, Apple made the decision to debut another 4-inch iPhone model specifically for "female users" who may find it difficult to operate either of the new models with one hand. Apple has always stressed the importance of users being able to operate the iPhone with one hand and the latest iOS 8 operating system even included a special "Reachability" feature to help iPhone 6 users more easily interact with displayed content. For the same reason, the standby button was relocated from the top of the device to the side on the latest iPhone models.
However, soon after the larger-screen iPhone models were unveiled in September, well-known Apple blogger John Gruber noted that he had "heard from numerous readers who still pine for the 3.5-inch display iPhones." While customers who prefer a smaller iPhone size can still buy the iPhone 5S model, that option will become less appealing as the technical capabilities of the A7 processor used in the iPhone 5S model falls further behind the newer processors used in Apple's larger iPhone models. For this reason, Apple may be planning to release a new 4-inch iPhone model that features the latest hardware, just to make sure that it is not losing any customers who prefer smaller smartphones. Of course, unverified rumors from Apple's supply chain should always be taken with a grain of salt, and it will likely be several more months before any future iPhone components are leaked that could substantiate or disprove this rumor.
Finally, it should be pointed out that most of the growth in the smartphone market is shifting toward the larger-screen end of the spectrum. As noted by market research firm Canalys earlier this year, the market for smartphones with screens that are five inches are larger grew by 369% in the first quarter of 2014 — a far greater rate of growth than what was seen in the rest of the smartphone market. In this sense, despite the wishes of a small minority, it may not make financial sense for Apple to invest in the production of another 4-inch iPhone model.
Follow Nathanael on Twitter @ArnoldEtan_WSCS
More from Tech Cheat Sheet: