Is Apple Planning Multiple iWatch Models?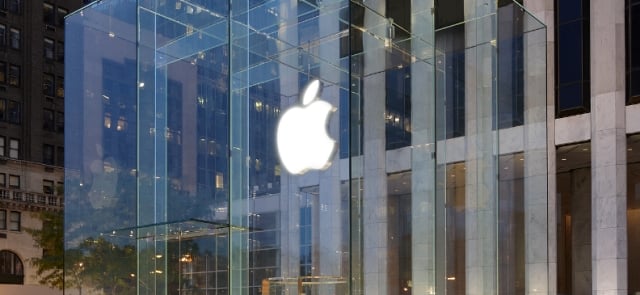 It appears that the next-generation iPhone 6 won't be the only Apple (NASDAQ:AAPL) device to be made available in multiple screen sizes. According to "people familiar with the matter" cited by The Wall Street Journal, Apple is planning to release multiple versions with various screen sizes of its long-rumored wrist-worn wearable tech product. The Wall Street Journal's sources didn't specify exactly how many different iWatch models might be released.
However, the sources noted that at least one of the iWatch models will feature over ten different types of sensors for collecting health and fitness-related data. Ever since insider sources cited by 9to5Mac last year first reported that Apple was assembling a wearable tech product development team that included many medical sensor experts, multiple media outlets have reported rumors that Apple's wearable tech device would be focused on health and fitness. Most recently, Japan's Nikkei reported that the upcoming iWatch would include sensors for monitoring calorie consumption, blood sugar levels, oxygen saturation, and sleep activity.
The rumors of a health-monitoring and fitness-tracking wearable tech device gained further credence when Apple unveiled a health data storage platform called HealthKit and a Health app at the recent Worldwide Developers Conference. The HealthKit platform provides third-party apps a common health data repository, while the Health app manages the collected data. However, Apple did not unveil its own wearable tech device for collecting the data. With all of the health-monitoring pieces in place except for a device that can collect the data, industry watchers believe it is only a matter of time before Apple releases its own wearable tech product.
The Wall Street Journal's sources pegged the release date for the iWatch in October, with production of the device scheduled to start in about two to three months at Quanta Computer, a Taiwan-based manufacturer and known Apple supplier. The sources predicted that approximately 10 to 15 million iWatch units will be made before the end of 2014. This production estimate aligns with the 3 to 5 million units per month production estimate provided by Nikkei's sources, assuming that production kicks off in several months.
It should be noted that well-connected KGI Securities analyst Ming-Chi Kuo predicted that Apple would unveil multiple iWatch models in a research note issued in April. "Fashion is the name of the game; most expensive model likely priced at several thousand US dollars," wrote Kuo in a research note obtained by 9to5Mac.  "Referring to the rules of the fashion market, we predict the iWatch casing and band will come in various materials. The most expensive model of the iWatch line will carry a price tag of several thousand US dollars. Assuming the iWatch proves to be a success, we expect Apple's key competitors in 5-10 years will be the current fashion brands, not the existing tech companies."
Although most of the industry rumors circulating about Apple's iWatch have focused on its health-related functions, Kuo and The Wall Street Journal's sources suggest that some models may be aimed at different market segments. Kuo's prediction of a high-priced luxury iWatch aligns with a Financial Times report that said Apple has been attempting to poach Swiss watchmakers from various watch brands owned by multinational luxury goods conglomerate LVMH.
Apple is entering the smartwatch market after many of its rivals have already released their own devices, including Samsung (SSNLF.PK), which already has multiple wearable tech devices on the market through its Gear product line. Samsung and Google (NASDAQ:GOOG) (NASDAQ:GOOGL) have both also recently launched their own health data platforms with SAMI (Samsung Architecture Multimodal Interactions) and Google Fit, respectively.
Despite Apple's relatively late entry into the game, the wearable tech market appears to still be wide open. According to IDC data, wearable tech device sales will triple to 19 million units this year and will reach 111.9 million units by 2018. Apple also has a proven track record of success when it comes to dominating an established market with a superior product, like it did with the iPod in the digital media player market.
Although Apple has yet to confirm the existence of the iWatch, much less its selling price, several analysts have already offered their best guesses on what an iOS-powered wrist-worn device might add to the company's bottom line. According to BMO Capital Markets' Keith Bachman via Apple Insider, if one out of every ten iPhone owners buys an iWatch with an average selling price of $250, Apple could add 3.1 percent to its earnings per share in calendar year 2015.
More from Wall St. Cheat Sheet:
Follow Nathanael on Twitter (@ArnoldEtan_WSCS)