Is Apple Plotting an E-Payment Evolution?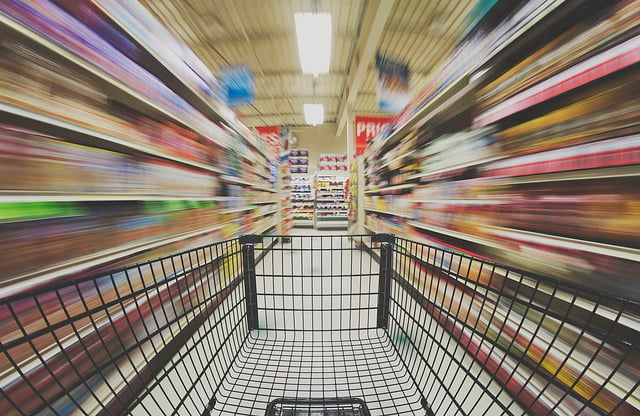 Is Apple (NASDAQ:AAPL) gearing up for a major push into the e-payment arena? A recently published patent reveals that Apple is continuing to develop its near field communication capabilities, or NFC, in anticipation of future retail shopping technologies.
Although the patent has the unglamorous title of "Method of Setting Payment Option Preferences," this patent essentially outlines a future where your iPhone becomes your virtual wallet and shopping assistant. As stated in the patent abstract, it covers "systems and methods" for "a portable electronic device to provide smart menus to a user based on a context of a transaction."
In other words, Apple's new patent outlines a method for a device such as an iPhone to act as a "smart" shopping aid. When the device recognizes a retailer, it activates a menu of options based on the customer's personal shopping preferences.
These preferences may include a particular payment method that the customer has used at that retailer before, or it may even include a payment option that entails some sort of benefit to the consumer (e.g. a particular store's credit card). Apple also provides a means for the user to customize their payment options so they always get the best interest rate or retail store benefit.
The entire process is done wirelessly and could make shopping a simple experience where you merely touch your iPhone to a retailer's point-of-sale device in order to complete your transaction. Along with Apple's iWallet patent, this NFC payment system patent helps to establish Apple's possible emergence as a major e-commerce facilitator.
Here's how Apple has traded so far this week.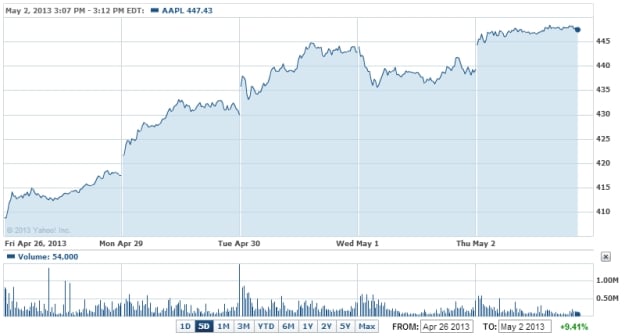 Don't Miss: Will Apple and Samsung Benefit From Sony's SmartWatch Failure?