Is Apple's Latest Acquisition for the iWatch?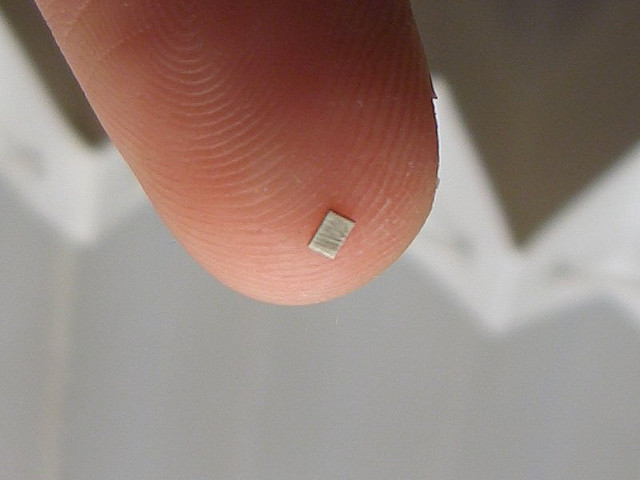 In what could be the latest move to improve its iWatch development, Apple (NASDAQ:AAPL) has acquired the low-power wireless chip company Passif Semiconductor. The story was first reported by former Wall Street Journal reporter Jessica Lessin.
Although it doesn't have its own chip fabrication plant, Passif Semiconductor specializes in developing chips that use very little power. Energy efficient chips are becoming vitally important, as mobile devices are becoming increasingly smaller, while acquiring more energy-consuming functions and features.
Although Passif Semiconductor's technology could improve the battery life of Apple's iPhone and iPad products, it could also prove invaluable for the Cupertino-based company's rumored development of an iWatch. Lessin notes that Passif Semiconductor's technology includes a radio that uses Bluetooth LE, a new low-energy variant of the Bluetooth protocol that is ideally suited for health-monitoring wearable tech devices.
According to Bloomberg, Apple spokesperson Amy Bessette confirmed the deal by stating, "Apple buys smaller technology companies from time to time, and we generally do not discuss our purpose or plans."
Last month, Mark Gurman at 9to5Mac cited insider sources as saying Apple is assembling a team of experts to begin development of a small wearable tech device. According to this report, the team includes battery efficiency specialists, who will focus on creating light and efficient batteries for this upcoming wearable tech product.
9to5Mac's report also suggested that the company was focusing on developing non-invasive health-monitoring capabilities for the new wearable tech product. If this report is accurate, Passif Semiconductor's technology may give Apple the tools it needs to make this rumored wearable tech product a reality.
Here's how Apple has traded so far today.

Follow Nathanael on Twitter (@ArnoldEtan_WSCS)
Don't Miss: 10 States to Buy Apple Products with Zero Sales Tax.