Is Apple's Latest Hire for the iWatch Team?
According to insider sources cited by multiple media outlets and analysts, Apple's (NASDAQ:AAPL) long-rumored entry into the wearable tech market is predicted to happen in about three months, when the so-called "iWatch" is expected to launch. However, it appears that the Cupertino-based company has not yet finished assembling its wearable tech dream team. According to a new report from NetworkWorld, Apple recently a hired yet another wearable tech expert who may be intended for the iWatch team roster.
According to Alex Hsieh's LinkedIn profile page, he started his new job as a firmware developer at Apple sometime this month. Hsieh was hired away from wearable tech startup Atlas Wearables, where he was the lead software engineer. At Atlas Wearables, Hsieh was helping the company develop the Atlas fitness tracker, a wrist-worn device that provides feedback to users on how to improve their workouts. As seen in the video above, the device was being marketed as "the world's first activity tracker that can actually track everything."
"Atlas measures your heart rate, calculates the calories you burned and tracks your body on the x-, y- and z-axes, so it knows how many laps you swam and if you did push-ups or triangle push-ups," states the product description on Atlas Wearables' website. " It's preloaded with the most popular exercises and can learn new exercises you teach it so you can instantly see your progress, analyze your form, anticipate plateaus and find what makes you stronger, faster."
While it's not known what Hsieh is working on for his new notoriously secretive employer, his area of expertise strongly suggests that he was hired for Apple's iWatch project. While most sources believe the iWatch will include multiple health-monitoring and fitness-tracking features, there are some conflicting reports about the device's specific functions, cost, and whether the iWatch will be primarily marketed as a fashion accessory or as a medical diagnostic tool.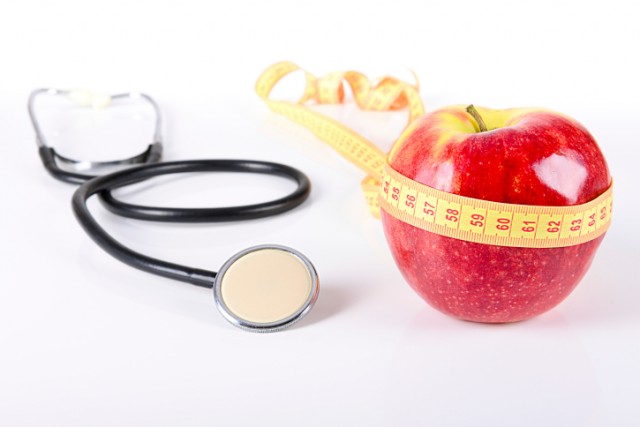 The rumor of an iWatch with health-monitoring and fitness-tracking features is supported by the many medical sensor and wearable tech expert hires that Apple has made over the past year. As reported by 9to5Mac, Apple has hired dozens of experts from companies that specialize in noninvasive medical sensor technology, including AccuVein, C8 MediSensors, Senseonics, Vital Connect, Masimo Corporation, Sano Intelligence, and Cercacor. Apple has also hired former Nike (NYSE:NKE) FuelBand developer and fitness expert Jay Blahnik and sleep researcher Roy J.E.M Raymann.
According to insider sources cited by China's Laoyaoba site, the production of the iWatch is on hold while the company waits for approval from the Food and Drug Administration. Laoyaoba's sources reported that the iWatch would include biometric sensors to monitor heart rate, blood pressure, and blood glucose. This implies that Apple's iWatch will be sold as a diagnostic medical device, rather than a purely educational or informational product. An FDA memo recently obtained by Apple Toolbox appears to support this perspective, since the memo covers a discussion in which FDA officials describe how a mobile glucometer would qualify for FDA regulation.
On the other hand, an unnamed source cited by 9to5Mac indicated that Apple is recruiting professional athletes to test the fitness-tracking capabilities of an iWatch that will be "positioned as a fashion accessory." The Financial Times also reported that Apple was trying to hire Swiss watchmakers from various luxury watch brands. Both reports seem to suggest that the iWatch will be an expensive fitness-tracking fashion accessory, rather than an FDA-regulated medical device.
However, the third option is that Apple is planning on doing both. According to "people familiar with the matter" cited by The Wall Street Journal, Apple is planning to release multiple versions of the iWatch with various screen sizes. It is quite possible that some iWatch models will be geared toward medical usage, while other models will focus more on fitness tracking or other unknown purposes. However, Apple's recently unveiled HealthKit health data storage platform strongly suggests that at least one of the iWatch models will focus on health-monitoring functions.
While it may seem that Hsieh was hired rather late to be working on the iWatch, there are some sources that have reported that the technical specifications and design of the iWatch have not yet been finalized. However, even if work on the current iWatch models has already been completed, it is still possible that Hsieh will be working on future iWatch iterations.
More from Wall St. Cheat Sheet:
Follow Nathanael on Twitter (@ArnoldEtan_WSCS)