Is Dell Playing a High-Stakes Tax Game to Pull Off Buyout?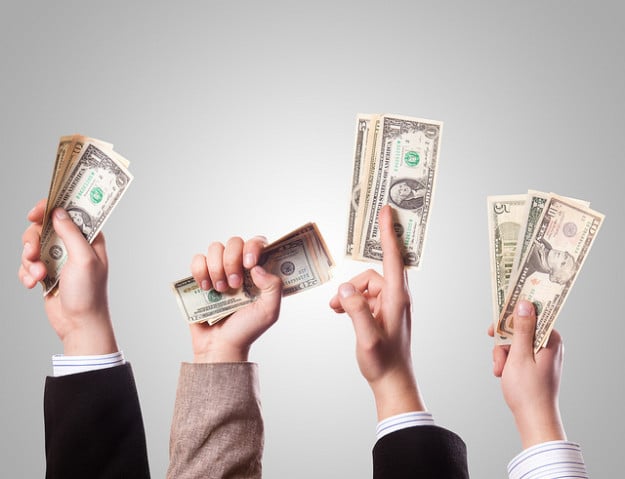 The special committee of Dell Inc.'s (NASDAQ:DELL) board of directors, charged with overseeing the company's buyout proceedings, has argued that the offer made by shareholders Carl Icahn of Icahn Enterprises (NASDAQ:IEP) and Southeastern Asset Management was not a viable option because its financing is suspect. But the offer favored by the committee, made by company founder and CEO Michael Dell and the private-equity firm Silver Lake, has some financial problems as well.
Advisers guiding the Dell founder's $24.4-billion buyout are trying to figure out how to use his foreign cash without paying the $2.6 billion in U.S. taxes that will be levied by the federal government.
It is clear that a workable solution is needed, and quickly. Shareholders are scheduled to vote on the buyout offers July 18. More worrisome is the fact that the computermaker's cash balances are shrinking. As its personal computer business has faltered, Dell's cash holdings dropped $2.1 billion to $13.2 billion in the three-month period ended May 3, according to a securities filing.
Approximately half of that $13.2 billion is committed to funding Mr. Dell's buyout. If Dell is saddled with a huge repatriation tax bill from Uncle Sam, it will have a significantly smaller cushion to support its operations as the company attempts to strengthen its enterprise solutions business in a technological world increasingly dominated by smartphones and tablets.
Sources told the Wall Street Journal that a team of accountants, advisers, and lawyers are trying to find a way to use the company's foreign earnings tax-free to fund the deal and repay the debt that Dell is taking on as part of the transaction.
However, while the shortcomings of Icahn's offer could affect shareholders, who theoretically would see the amount tendered per share lowered if the bid was accepted, Mr. Dell's tax problem is only worrisome for the buyers.
In its search for a tax-free solution, Dell's team is becoming part of the high-stakes game that large companies often play with the Internal Revenue Service. According to U.S. tax code, American corporations have to pay tax on foreign earnings that are brought back to the parent company. To circumvent that regulation, some companies have found tax-avoiding techniques, including "the Deadly D" and "the Killer B." These strategies typically work for a transaction or two before authorities catch on. Then, the hunt for new loopholes begin.
This sort of evasion underlines a current problem in corporate America: U.S. companies have more cash stockpiled than ever before, but complex tax code and corporate cash preservation strategies mean that much of the cash is not readily accessible for important managerial decisions, including shareholder capital return plans or acquisitions.
Apple (NASDAQ:AAPL) brought this issue into sharp relief. In April, the company decided to return some of its $145 billion in cash to investors, but rather than bring cash back from overseas, it decided to sell $17 billion in bonds to fund the stock repurchases and dividends.
If companies "can structure a deal where they can bring cash back and avoid even a cash tax charge, that is nirvana," Richard Harvey, a Villanova University law professor and former IRS adviser, told WSJ. "They either enter into some elaborate tax structure that they hope avoids IRS scrutiny, or they might just decide to borrow in the U.S. and keep the money offshore."
To fund the buyout deal, Silver Lake and Mr. Dell decided to borrow $13.75 billion from banks and $2 billion from Microsoft (NASDAQ:MSFT), according to security filings. In addition, Silver Lake will contribute $1.4 billion, and Mr. Dell and his wealth-management firm will put up a combined $750 million. The remaining $7.4 billion needed will be paid with $7.4 billion of Dell's cash.
Fees from refinancing existing debt and paying investment bankers, lawyers, and accountants will add to the cost. The problem with this plan is that most of Dell's cash is held by foreign subsidiaries, with just $500 million in the company's U.S. accounts, according to JPMorgan Chase.
A review of regulatory filings shows that Dell's bankers do not appear to budget for taxes that might come from repatriating money. But, as JPMorgan noted in an October presentation, there was a "substantial degree of confidence" in the ability to access "up-front cash without adverse U.S. tax implications."
The details of how that process would be managed have yet to be disclosed. One option briefly outlined in the presentation would set up a foreign hybrid company that would be considered a partnership for U.S. tax purposes and a corporate entity for foreign tax collectors. That entity would finance the transaction by taking on debt that would be paid for by Dell's untaxed foreign cash.
Follow Meghan on Twitter @MFoley_WSCS
Don't Miss: Samsung's New Hybrid Tablet Takes Aim at Apple's iPad.