Is Dish Giving Up on Entering the Wireless Market?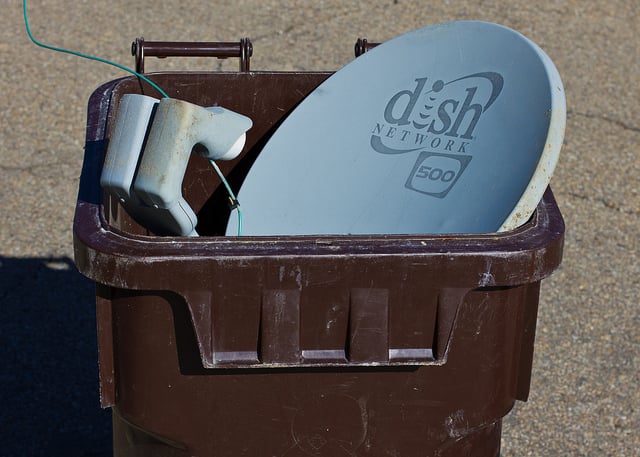 Dish Network (NASDAQ:DISH) has dropped out of the race against Sprint Nextel Corp. (NYSE:S) for Clearwire Corp. (NASDAQ:CLWR) after Clearwire investors backed Sprint's $5 per share bid.
The news is surprising. After Dish lost its bidding war with SoftBank (SFTBY.PK) for Sprint, many thought that Dish would turn its full focus to acquiring the half of Clearwire that Sprint doesn't already own. The battle between Sprint and Dish for Clearwire has been going on for months and driven up prices about 70 percent since Sprint's December offer of $2.97 per share.
Dish's unpredictable Chief Executive Officer Charlie Ergen won't likely sit back to lick his wounds for long. Ergen has been trying to acquire a wireless phone provider in order to diversify outside just satellite TV. Some are speculating he will turn his attention to acquiring T-Mobile (NYSE:TMUS), the nation's fourth-largest wireless provider, next.
Japanese telecommunications giant SoftBank's bid got approval from Sprint's shareholders on Tuesday. SoftBank believes it has the knowledge and the money to improve Sprint's network and build the company into a real competitor against the top two wireless providers in the U.S., AT&T (NYSE:T) and Verizon Wireless (NYSE:VZ).
SoftBank CEO Masayoshi Son has said he wants to bring more competition to America's wireless market and hopes to improve network speeds in the U.S., which are between 30 and 40 percent slower than Japan's wireless networks, something Son has called "unbearable." SoftBank now only needs Federal Communications Committee approval before it owns 78 percent of Sprint. The deal is expected to close by the beginning of July.
Before Dish also dropped out of the race for Clearwire, analysts had said that the months of drama between the four companies was far from over despite SoftBank winning Sprint. Now it appears as though Ergen is uncharacteristically walking away with his tail between his legs. Perhaps now the public dueling between Dish, Sprint, Clearwire, and SoftBank is officially over.
Clearwire's board is set to vote on Sprint's offer July 8.
Follow Jacqueline on Twitter @Jacqui_WSCS