Is Facebook Home Soon to be Homeless?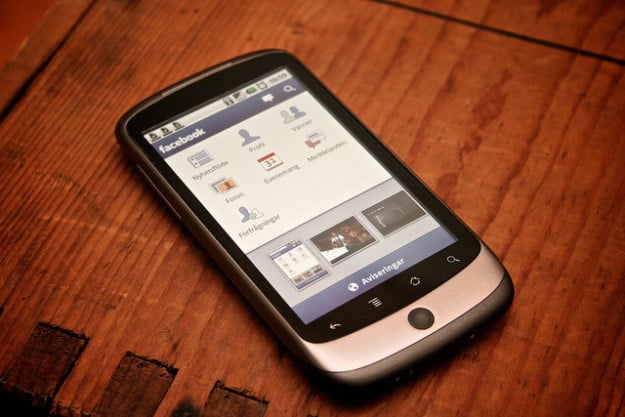 Facebook (NASDAQ:FB) Home may soon be homeless. As HTC's smartphone that integrates' Facebook's social-networking features has not proved to be overwhelming popular with AT&T's (NYSE:T) 107.3 million subscribers — the second-largest U.S. wireless carrier has said it is considering whether to stop selling the only smartphone preloaded with Facebook Home. Already, the phone's price has been dropped by about $100 to just 99 cents, one month after its debut.
"We've made no decisions on future plans," AT&T spokesman Mark Siegel told Bloomberg. But BGR reported Monday that the two companies' "little experiment" was officially a flop. In fact, sales of the HTC First, or the "Facebook phone" have been shockingly bad. One source told the publication, AT&T has sold fewer than 15,000 units nationwide.
The social network has had trouble becoming as mobile orientated as its competitors — a shortcoming that Facebook has been trying to rectify since it went public almost a year ago — but Chief Executive Mark Zuckerberg's avenue of choice is not a Facebook-branded phone, at least not exactly. While Zuckerberg long maintained that the company will not build a phone of its own, it did need its network to be a conduit that delivers what consumers want from their phones: ways to communicate, shop, be entertained, and find answers to simple questions. If the social network can manage this goal then it can generate higher revenues from the vast number of users outside the United States, from whom it barely profits currently.
Zuckerberg and Facebook's management developed Facebook Home as means to accomplish that aim; once the social-networking software developed for Google's (NASDAQ:GOOG) Android — geared toward people who use Facebook a lot — is installed on Android, users see a series of status updates on the home screen similar to the application's current NewsFeed. The social network unveiled Home in early April, and so far the device has been met with mixed reviews. Still, Facebook said last week that it has been downloaded approximately 1 million times.
But the prospect that AT&T may soon drop the device from its lineup shows that demand for the phone was weak.
"This is a bit of a disaster for Facebook when you look at it in context, with the ongoing backlash against Facebook Home," Tero Kuittinen, head of sales and marketing for the mobile-diagnostics company Alekstra Oy, told Bloomberg.
You can follow Meghan on Twitter (@MFoley_WSCS) for the latest industry news.
Don't Miss: Does Mark Zuckerberg Have Plans to Attack Cisco?