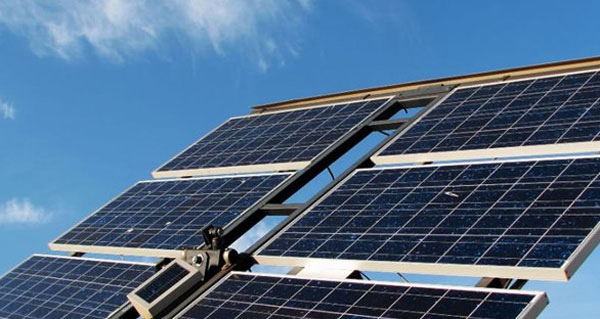 General Electric's (NYSE:GE) plans to build a solar panel factory in Colorado are off. According to Bloomberg, the company announced this week that shifting market conditions forced it to change strategy, scrapping the construction plans though maintaining an interest in the business. GE sold solar technology to First Solar (NASDAQ:FSLR) as part of the deal, and the two will collaborate on future ventures.
The move will be a blow to the Aurora, Colorado, community where GE had planned to build the factory, though local economic development officials saw the move as foreshadowed by last year's delay. According to the Denver Business Journal, Colorado officials saw the writing on the wall when GE decided to wait on the $300 million plant.
Yet scrapping the plant doesn't mean GE is exiting the solar business by any stretch. The company's sale of cadmium-telluride technology to First Solar came at a price of 1.75 million shares of the solar energy company's stock. The Business Review of Albany reports the two companies will collaborate on solar panel technology at the GE Global Research facility in upstate New York. GE will also be marketing First Solar power plants.
According to Bloomberg, First Solar's poor earnings report reflected an inability to sell larger power plants. Under the deal stuck between the two companies this week, GE will begin handling the marketing of these plants using the GE brand, a factor that is promising to First Solar company officials.
GE appears content to stay on the technology side of solar-panel production and won't invest heavily in manufacturing side of the solar equation for the time being. The solar factory planned for Colorado was announced in 2011 amid high expectations for the industry, and it would have the largest of its kind in the United States.
Instead, the company appears focused on investments in the natural gas boom underway in the U.S. and beyond. The company announced earlier in the year that it was investing billions in improving techniques used for hydraulic fracturing. Though it is considered harmful to the local environment — and facing protests around the country — GE is betting it can make the process safer for the environment and the workers in the industry.
At the end of July, GE announced it was also expanding its oil and gas operations in Fot, Hungary, a move consistent with its push. Company stock has risen modestly in the past month, with the main jolt coming after the company reported its encouraging second-quarter earnings in late July. The news was best in the manufacturing side.
GE is continuing to hone its strategy, moving away from elements of its finance business and focusing on technology in aviation, energy, and other industries. The company's deal with First Solar will require GE to hold onto the 1.75 million shares purchased for a period of three years, according to the Bloomberg report.