Is Google Losing the Race for Automated Automobiles?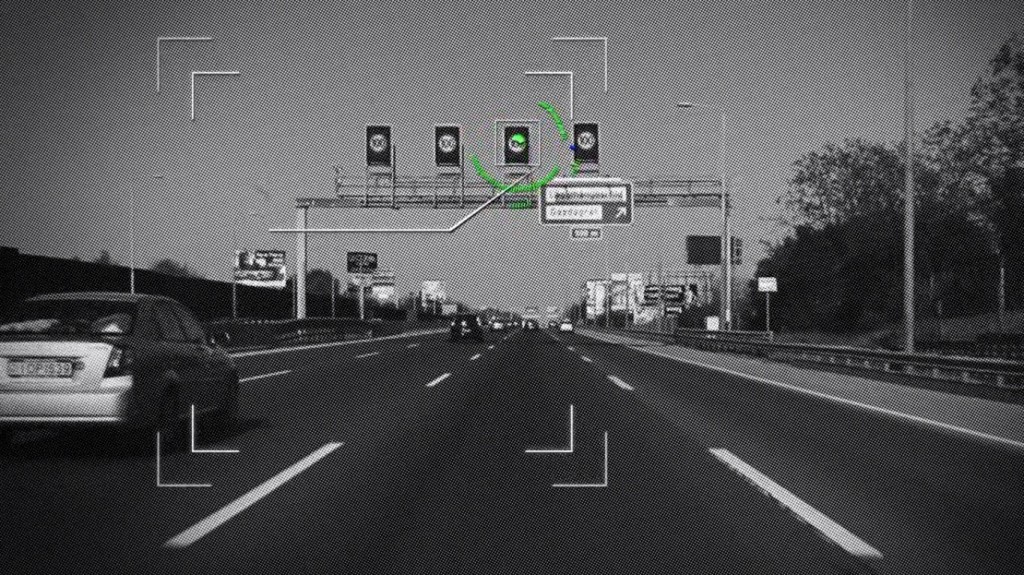 There's a high-speed race going on to hit the road, but it's not automakers taking part. Instead, it's tech companies quickly throwing together automated driving systems that could be eying the market soon. Google (NASDAQ:GOOG) already has a lot of the tech in place to make the move, but another company, Mobileye, might beat Google to the streets.
Google's pursuit of computer-automated driving technology is well-known — though probably most so in California, where it has conducted hundreds of thousands of miles of test driving. Google, the company behind a whole slew of Web-based utilities, the world's most popular smartphone operating system, and the world's most popular Web browser, has been working for some years on a car that can drive itself.
Google driverless cars have already racked up more than 500,000 miles on the busy roads of California. In that time, they have only been involved in two accidents: one was rear-ended by another car and the one was being driven by a person and got into an accident. The track record is solid, but Google has yet to push the equipment behind the autonomous cars into a marketable package.
Meanwhile, Mobileye has been working on driver-assist technologies for years, and it may be close to having an computer-automated driving system ready for the market within the next few years.
The Dutch company was formed in the 1990s after getting General Motors Co. (NYSE:GM) to use cheap cameras as a means to detect other cars in adjacent lanes. Since then, it has been developing similar safety technologies, and more automakers have been embracing them. Volvo (VOLAF.PK) has promoted Mobileye, and Nissan Motor Co. (NSANY.PK) recently gave a demo of a car that used an avoidance system based on Mobileye's technology.
A set of light systems by Mobileye could be available by the end of the summer to help drivers drive more safely. Mobileye is also working on more advanced technologies that could fully automate a car's driving, and the company says the systems may be launched as soon as 2016.
There are some big differences between Mobileye's system and Google's. For one, Google's system uses a variety of sensors: cameras, radars, sensors, and laser range finders called a LIDAR system. All those sensors are then pumped through a speedy computer that figures out what to do and tells the car how to drive. Mobileye's system relies simply on a camera and a computer.
Because of the simplicity of Mobileye's system, it is less sophisticated and likely less safe than Google's system — as it is unlikely able to notice and respond to as many different things. However, the simplicity of it is one major factor to the key of marketability: price. Mobileye's system may cost a consumer a few hundred dollars while Google's system would cost tens of thousands of dollars as it is now.
Mobileye is working on a more advanced system than the single-camera one it has been driving with earlier this year, and that may bring it closer to the performance level of Google's cars while maintaining a price well below. The product could soon be gracing the roads and changing the way people around the world drive.
Mobileye definitely seems to have big plans in mind. The company announced over the weekend that it would be selling a large amount — $400 million — in equity to five unaffiliated financial investors. Goldman Sachs Group Inc. (NYSE:GS) and Morgan Stanley (NYSE:MS) are overseeing the transaction.
The sale values Mobileye on a pre-money basis at $1.5 billion. In other words, the company is selling a significant — but not majority — share of its equity. The transaction is expected to be completed sometime in August. Mobileye co-founder and CEO Ziv Aviram said in a statement that the transaction "is a testament to the strength of our business and the company's future prospects. We are excited to have such world-class investors joining forces with us as we move into the next growth phase of our company."
Mobileye is already an industry leader in the advanced driver assistance systems industry, and this move seems geared toward something big. A wider emergence in the market seems likely, and a possible public offering may be in store for the future.
This could all mean an end to the ambitions of Google in the automated driving game. Google didn't announce any plans to market the system yet, and it may be years away from being able to do so.
Tesla Motors' (NASDAQ:TSLA) founder and CEO, Elon Musk, expressed a desire to incorporate automated driving systems into his company's cars, but he noted that the systems used in Google's cars were too expensive to be feasible in production vehicles. Perhaps a partnership between Mobileye and Tesla could be in store for the future instead.
Don't Miss: Is Toyota the Most Inventive Automaker in the U.S.?
Follow Mark on Twitter (@WallStMarkSheet)
Don't Miss: Should You Be Feeling Lucky About Google?