Is Intel Preparing to Squash Current Mobile Chipmakers?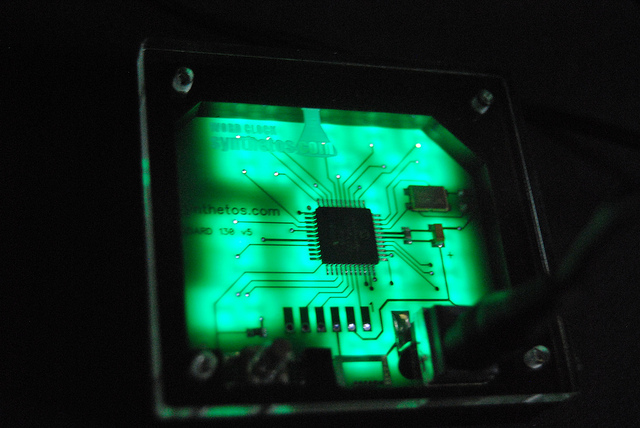 Qualcomm (NASDAQ:QCOM) has had its time in the limelight in mobile processors, but its situation may be getting a bit darker as Intel (NASDAQ:INTC) takes the field. With Intel's experience, brand recognition, and chip-making infrastructure, things could change quickly and drastically.
When smartphones were still a young product, Qualcomm got a quick edge on the market with chips based on ARM Holdings Plc's (NASDAQ:ARMH) architecture. Intel couldn't get into the market so quickly because it wouldn't use ARM's designs and its own chips were not well suited for small mobile devices — consuming too much power for the low battery capacity of devices.
Intel's chips were also less suited to the communications tasks necessary for smartphones. They didn't have as good of support for 4G services, which was a major weak-point when competing in an industry where being at the forefront technologically and being fastest is vital. Now, Intel has had some time to make up for what it had been lacking.
Intel is close to revamping its somewhat old Atom series of processors. So far the chips have already been embraced by Lenovo, Samsung (SSNLF.PK), and Asustek, but they haven't seen the wide integration that Qualcomm's chips have seen in the smartphone and tablet spheres. The new Atom chips could change that entirely.
By the end of this year, Intel should be producing its Atom chips at the 22-nanometer process node. This means a much tighter, denser chip — perfect for incorporation in small, handheld devices like smartphones and tablet. That chip form-factor would also be pushing to the forefront of commercial chip technology.
A recent benchmark test of an Atom chip, called "Baytrail," showed a 1.1-gigahertz-clocked version outperform a 2.1-gigahertz Qualcomm chip by a wide margin of over 40 percent. That puts it far above Qualcomm's best chip, plus the new Atom chips can be expected to take the performance another notch above that. From a technological standpoint, Intel could be unbeatable in mobile device processors by the end of the year.
Of course, Intel has the business standpoint to worry about as well. The company has to contend with the stumbling PC market, which it has depended heavily on for revenue in the past. The move into the mobile market may not be so much to boost the company, but rather to keep it from falling with the PC market, which is expected to fall by more than 10 percent this year.
Intel's stock has a bit to gain from a strong move into mobile, as investors could have a little less fear about the company being tied up in a sinking industry. Investors may even see a quick boost as Intel breaks further into mobile devices. Because of concerns about the PC industry, Dell's stock has a low valuation. As fears over Intel are mollified by success in the mobile market, the stock could bound up to a more fitting valuation.
What Intel gains, Qualcomm and ARM will likely end up losing. Any chips that Intel replaces will come at a loss for ARM, as Intel doesn't use ARM's chip architecture. Qualcomm will simply be seeing a big name competitor take a firm step into a market that Qualcomm has been able to dominate in Intel's absence.
Follow Mark on Twitter (@WallStMarkSheet)