Is iOS 7 Brilliant or a Sign That Apple Lacks Innovation?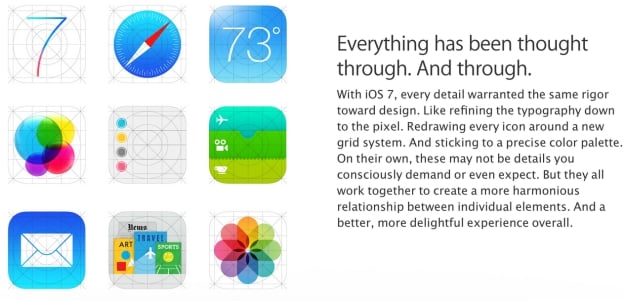 Apple's (NASDAQ:AAPL) iOS 7 may be winning over fans early, with one poll showing that consumers paying attention to the new operating system look favorably at the new design. But has Apple really done something noteworthy?
Input Factory created the mobile polling tool Polar, which was used to poll more than 46,000 people about the new system icons designed for iOS 7. Because the new icons will be the face of the operating system, it is important for them to appeal to users — thus, the Polar poll tried to find out just how appealing they are.
While some people may not be happy about the new icons, the poll found that a majority favored the new design compared to the old icons. On top of that, it found that people strongly preferred the updated icons in most cases. This could mean that Apple has either taken a big step forward in the design of its icons for the operating system or that many people are always happy with whatever the newest thing from Apple might be.
One thing's certain, based on the poll: The positive voices are more numerous and stronger than the negative voices. Some iOS 6 icons did win in the poll, but they did so with smaller margins than the instances in which the new icons won. The Reminders, Safari, Game Center, and Calendar app icons were among those that users favored from iOS 6.
Despite the seemingly favorable view fans have taken on the new icons, there is one aspect of iOS 7 that could bring up some continuing concerns about Apple's future. That concern is whether Apple can continue to innovate, as it has in the past.
Apple's old icon designs were skeuomorphic — in other words, they took design cues from real-life objects to create digital items that seem like the actual object. Since Apple's iPhone was the first smartphone on the scene, the designs were inherently innovative. But Apple's new designs may show a failure to innovate in one of Apple's most noticeable aspects: design.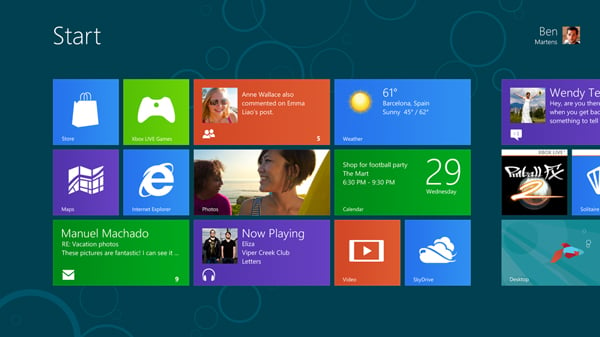 When Microsoft (NASDAQ:MSFT) entered the mobile scene with the Windows Phone, Windows RT, and Windows 8, its design was simplistic — it didn't follow Apple's lead with skeuomorphic design. The new Windows operating systems feature numerous flat tiles with simple, clear design features intended to help users quickly identify applications.
To some, Apple's design changes might be seen as less innovative and more of a shift toward following in the footsteps of Microsoft. Already, concerns have been brought up about Apple's waning ability to innovate since the death of former CEO Steve Jobs. The new iOS design might validate some of those concerns and could further damage Apple's stocks, which have already dipped sharply, falling as low as $398.05 before noon on Monday.
Don't Miss: Apple-Microsoft Education Battle: District Picks Windows-Based Tablet Over iPad.