Is Lenovo Eyeing BlackBerry Goods?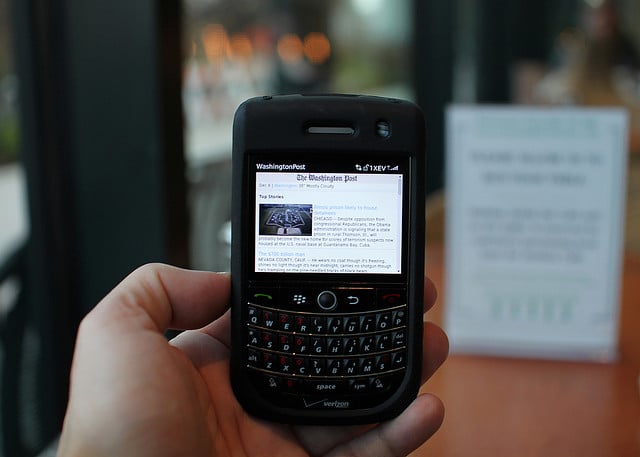 BlackBerry (NASDAQ:BBRY) shares are up on Friday morning as the Chinese tech company Lenovo (LNVGY.PK) has reportedly expressed interest in purchasing some or all of BlackBerry.
There have been conflicting reports as to whether Lenovo wants to buy BlackBerry as a whole, or just pieces of the company. The Wall Street Journal reported that BlackBerry has signed a nondisclosure agreement with Lenovo giving the Chinese company access to BlackBerry's financials, according to sources familiar with the matter. Lenovo's smartphones have gained market share in China, and an acquisition of BlackBerry as a whole would be one of the highest-profile Chinese acquisitions of a Western company yet as Chinese companies seek to gain more holdings in the West.
A sale of BlackBerry to Lenovo will likely face extremely heavy regulatory scrutiny, as BlackBerry devices are used by government officials in both Canada and the U.S. Although Lenovo is not state-owned, allowing BlackBerry to be bought out by a Chinese company while its devices carry sensitive government information won't be met with approval by many. The deal would have to be reviewed by the U.S. Committee on Foreign Investment, which reviews business acquisitions for potential security risks.
The hurdles Lenovo would face in trying to go through with such a deal caused Reuters to report that Lenovo is only interested in purchasing certain pieces of BlackBerry. Reuters said that BlackBerry's network, which is its most valuable asset and handles millions of secure emails between business executives and government employees each day, would be much more likely to be purchased by a North American company, while BlackBerry's handset business could be sold to Lenovo or another Asian tech company.
Lenovo is working to build its smartphone business after overtaking Hewlett-Packard (NYSE:HPQ) as the top seller of PCs, so buying BlackBerry's phone business could be useful to that goal.
BlackBerry has also received a $4.7 billion offer from Fairfax Financial Holdings. In addition to the Fairfax bid, Cerberus Capital Management has recently filed a nondisclosure agreement to take a peek at BlackBerry's financials and co-founders Mike Lazaridis and Doug Fregin are rumored to be planning their own buyout. Others have warned that a breakup of the struggling company is inevitable.
Follow Jacqueline on Twitter @Jacqui_WSCS
Don't Miss: Can These Changes Convince People to Like Microsoft's Windows 8?