Is Liberty Media's Sirius XM Offer Far Too Low?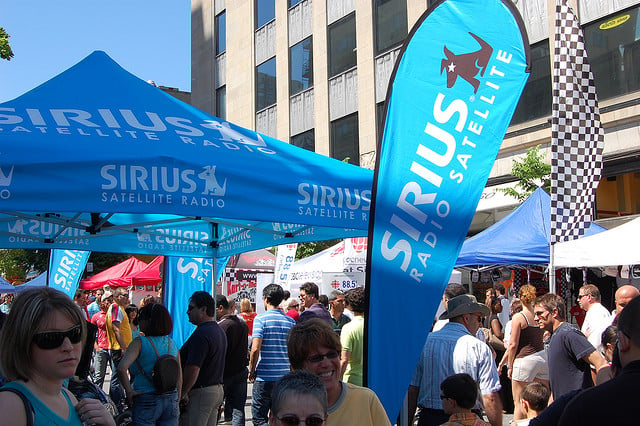 John Malone's Liberty Media (NASDAQ:LMCA) announced on January 3 that it would seek full ownership of Sirius XM (NASDAQ:SIRI), upping its investment in the satellite-radio that currently gives Liberty majority ownership. But in the time since the announcement, there's been significant discussion that Malone's $3.68 per share offer may significantly undervalue what Sirius is worth, and Liberty may have to up its bid, Barron's reports.
Altogether, Liberty is seeking to purchase the 47 percent of Sirius XM that it doesn't already own in a deal that's worth $10.6 billion, or $3.68 per share. But Barron's suggests that Sirius XM shareholders would be better served by holding out for a sweeter offer, especially considering that Sirius XM shares ended up closing at $3.70 at the end of the week. And Evercore Partners analysts upgraded Sirius XM's stock the day before Liberty's offer was made, changing it from Equal Weight to Overweight while setting a price target of $4.50.
According to data overseen by Barron's, an estimated 70 percent of new cars now come with Sirius XM pre-installed, and about half of those cars' buyers become $15-a-month subscribers. Additionally, sales for this year are estimated to reach $4.2 billion, which would create a free cash flow of $1.2 billion. There's little doubt that Malone's pursuit of full-ownership of Sirius XM is rooted in these impressive statistics.
But Liberty Media's proposed deal requires approval from a majority of all non-Liberty owned shares, which doesn't figure to be easy, given all the positive data coming out of Sirius XM. Count Larry Sarbit, chief investment officer of Sarbit Advisory Services, who owns 27 million shares of Sirius — or roughly 1 percent of the minority Sirius stake — as one voter who would vote against Malone's offer.
"I think Liberty sees what we see: a free-cash-flow machine. They're trying to pick it up at a bargain price," Sarbit told Barrin's. He reiterated that Liberty's current offer is "not even close to the value" and believes Sirius XM's stock will be worth upwards of $6 or $7 by 2018.
Leon Cooperman, whose Omega Advisors hedge fund includes 72 million shares of Sirius XM — roughly $266 million — tells Barron's that while he views Liberty's potential full ownership as a positive move, he believes that the offer is weaker than what Sirius XM is worth. "If they got it at $3.68, we would be disappointed," he said. "And we think they'd be getting a terrific deal."
More From Wall St. Cheat Sheet: