Is Microsoft Censoring Bing for All Chinese Speakers?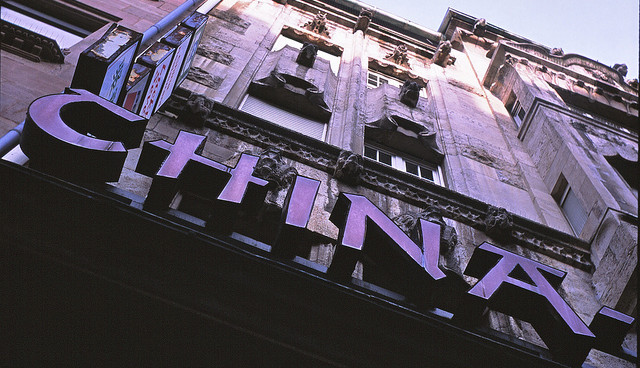 Earlier this week, Microsoft (NASDAQ:MSFT) was accused of censoring search results for users outside of China by the free speech advocacy group GreatFire.org. Now, the company is denying that it altered search results for politically sensitive topics like "Dalai Lama" in searches made on the Bing website outside of China. Microsoft is blaming a discrepancy in search results on a technical error, while GreatFire continues to claim it was the result of an act of censorship.
"Our latest research indicates that Microsoft's search engine Bing is censoring English and Chinese language search on its home page in order to exclude certain results. We have also noticed that Bing is practicing subtle censorship with search results. In both instances, Bing is filtering out links and stories that the Chinese authorities would deem damaging," GreatFire said on Tuesday.
"Due to an error in our system, we triggered an incorrect results removal notification for some searches noted in the report but the results themselves are and were unaltered outside of China," Stefan Weitz, senior director for Bing, said in a statement emailed to Reuters on Wednesday. The news source also pointed out that a different version of the same statement was sent to Chinese media that didn't address GreatFire's claims or mention the organization at all.
The Internet in China is heavily censored by the government, which views things like social media and uncensored search results as a threat to the establishment. Now it appears as though Microsoft is censoring Bing for all Chinese language users, not just those based in China.
Reporters from Reuters found that results were indeed omitted when a search for "Dalai Lama" was conducted in Chinese from a location in Singapore. Similar findings were revealed by reporters from UK paper the Guardian as well. Running a search on Bing for other controversial items in Chinese and English yielded dramatically different results. The Guardian said that searches for "Dalai Lama" in Chinese resulted in a documentary from the Chinese government's CCTV and entries from China-censored websites. The same search in English brought up the Dalai Lama's own website first.
A lengthier version of the statement from Weitz can be read on The Next Web. "Bing does not apply China's legal requirements to searches conducted outside of China," Weitz says.
GreatFire has responded, saying that, "Microsoft says '[T]he results themselves are and were unaltered outside of China.' This is simply not true." GreatFire tested another search term that is completely censored in China, and it yielded a notice saying, "Due to legal obligations imposed by Chinese laws and regulations, we have removed the results for these search terms. For more information, please see here."
Given the research from both Reuters and the Guardian, it will be difficult for Microsoft to continue denying GreatFire's claims. Microsoft is far from the only tech company that is forced to censor its operations in China, but it's not doing its little-used Bing search engine any favors by censoring content for Chinese speakers around the world. Need any more reason to use Google (NASDAQ:GOOG) instead?
More From Wall St. Cheat Sheet:
Follow Jacqueline on Twitter @Jacqui_WSCS