Is Netflix Losing Its Grip on New Users?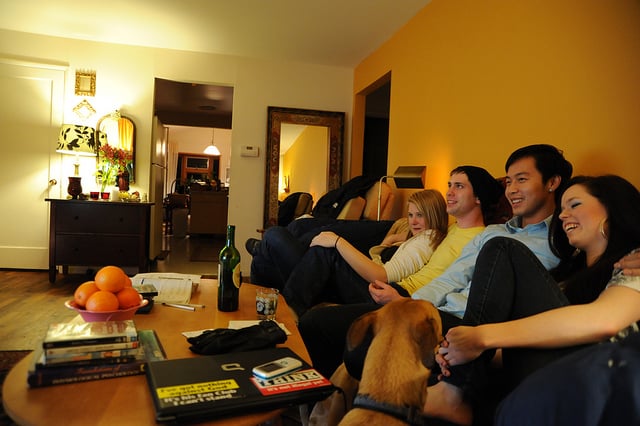 More and more people are streaming their TV and movies, and the data shows that Netflix (NASDAQ:NFLX) is still on top of Hulu and Amazon (NASDAQ:AMZN) in subscription streaming, but those others are clawing their way up.
The global information company NPD Group recently released the information from their VideoWatch Digital tracker on subscription video-on-demand services, or SVOD services. The results had Netflix in a clearly dominant position, but it also showed the winds of change blowing.
According to NPD Groups data, Netflix held a 90 percent share of video-streaming subscriptions in the first quarter of 2013, leaving only 10 percent of the market for Hulu Plus and Amazon Prime — the subscription streaming services of Hulu and Amazon, respectively — and any smaller services out there.
For Netflix, staying in the lead is a big deal. Between 2012 and 2013, the number of viewers using SVOD services to watch video jumped 34 percent. Because of its lead, Netflix received a great share of that additional business. But it didn't receive all of it. Comparing the first quarters of 2012 and 2013, Netflix actually lost four percent of its market share.
Considering only TV programming being watched on SVOD services, Netflix still has a lead, but it's also a weakening one. Netflix slipped four percent from 93 percent in 2012 to 89 percent in 2013. Meanwhile Hulu Plus and Amazon Prime both had gains. Hulu Plus jumped up three percent to reach a ten percent market share. Amazon Prime doubled its market share from one percent up to two percent.
Not as many subscribers are loyal to Netflix either. In the first quarter of 2012, 76 percent of SVOD subscribers didn't use anything other than Netlfix. But, in 2013, that number fell to 67 percent. 10 percent of subscribers used Amazon Prime to supplement their video options, and 8 percent used Hulu on top of Netflix.
Of course, it may be some time before Netflix has serious concern from the competition of other SVOD services. Amazon Prime is the services second biggest competitor, and it has just a hair of the market share. Meanwhile, Hulu controlling owners — News Corp. (NASDAQ:NWSA) and Disney (NYSE:DIS) — have the company on the auctioning block, meaning it could be substantially changed sometime soon.
As the market for SVOD services grows, more competitors may enter the market, but Netflix's early lead should help it stay ahead of the competition and garner a lion's share of the new customers.
Follow Mark on Twitter (@WallStMarkSheet)
Don't Miss: These Movie and Entertainment Stocks Are Looking Good.