Is Netflix Really Beating HBO?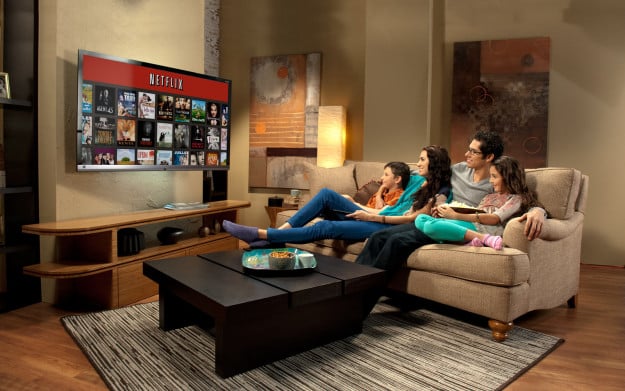 Netflix Inc. (NASDAQ:NFLX) reported earnings after the closing bell on Monday that were even better than expected. Netflix has reached its goal of beating the number of subscribers who use Time Warner's (NYSE:TWX) HBO, reaching 31.09 million U.S. customers versus HBO's 28.7 million. Netflix said it expects to add 6 million customers this year and in 2014.
Earnings came in at 52 cents per share, and revenue grew 22 percent to $1.1 billion. Netflix said that its newest original show, Orange is the New Black, has been a critical and popular success; additionally, the service was recently launched in the Netherlands. While Netflix continues to stay mum on many people are actually watching particular shows on the service, it did say that Orange is the New Black will close out the year as its most-watched original program. The additions of 21st Century Fox's (NASDAQ:FOXA) New Girl and AMC's (NASDAQ:AMCX) Breaking Bad were also cited by the company as growth factors.
But despite the growth in subscribers and the rise in stock, there are still questions about the service's profit potential, since the popular online streaming option only costs $7.99 a month. Netflix only earned $32 million in the third quarter and must continue to invest large amounts of cash toward new original shows and content licensing deals. That figure is up from $8 million a year ago, but it still doesn't come close to the $1.6 billion in profit HBO brought in to Time Warner last year, The Wall Street Journal reports.
Netflix said that continued investments in original programming and international expansion would be the two main sources of future growth for the company. "When someone is investing in Netflix, they're investing in the idea that Internet video is going to grow for a very long time in a large number of countries," CEO Reed Hastings said to the Journal.
Netflix now has 40 million users around the world, but Latin America in particular has been challenging, as customers who sign up for free trials there have been prone to cancel once they have to start paying. However, Wall Street has been very enthusiastic about the stock despite the company's small profits. Shares in Netflix have grown 285 percent since the beginning of the year.
Follow Jacqueline on Twitter @Jacqui_WSCS
Don't Miss: 7 Films Dominating Box Office Headlines This Week.