Is Samsung Losing the Battle of the Brands to Apple?
In the battle for brand awareness, money is often the most powerful weapon. When big companies sell similar products, enormous marketing budgets and million-dollar brand campaigns crop up, ostensibly differentiating products and driving sales in different demographics.
Is Apple now a once-in-a-decade buying opportunity? Click here to get your 24-page Ultimate Cheat Sheet to Apple's Stock now!
Coca-Cola (NYSE:KO) pretty much wrote the book on this. Interbrand has estimated Coca-Cola's brand to be worth more than $77.8 billion, and it has topped the chart for years. The company has 16  additional brands beneath its umbrella worth over $1 billion each, and it definitely paid the price to achieve this. In both 2012 and 2011, Coca-Cola spent $3.3 billion on advertising costs. The result of this investment is reflected in its sales.
In the past — and maybe in the future, but not right now — Apple (NASDAQ:AAPL) was able to differentiate itself through its products alone, with fairly minimal investment in traditional advertising. Apple pretty much defined product spaces with the iPod, iPhone, and iPad, and therefore owned sales in those categories. But competition is now hot on the company's heels, and it's no longer obvious where consumers should spend their money.
The iPhone is great, but the Galaxy line is not too shabby, either. After some dormancy, BlackBerry (NASDAQ:BBRY) and Nokia (NYSE:NOK) also have phones that can stand their own ground. Innovation will always be the name of the game in tech, but when the difference between products shrinks, brand becomes more important. On that note, it's hard for an investor not to read into the fact that Samsung (SSNLF.PK) increased its mobile phone ad spending by 414 percent between 2011 and 2012…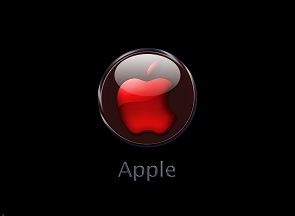 In his 2008 letter to shareholders, Warren Buffett mentioned a lesson that Ben Graham — who was perhaps the first champion of value investing — taught him: "Price is what you pay; value is what you get." The sentiment is at the heart of the decision consumers make when they choose a smartphone, and brand is a huge part of perceived value.
In 2011, Samsung spent just $78 million on U.S. mobile phone advertisements for TV, print, billboards, and the Internet. In 2012, that number ballooned to $401 million. In comparison, Apple spent $253 million on mobile phone ads in 2011 in the U.S., and $333 million in 2012, a 31.6 percent increase. HTC increased its ad spending by 169.6 percent to $124 million in the same period, while Blackberry increased its ad spending by 11.4 percent to $39 million, and Nokia increased its ad spending by 61.5 percent to $21 million.
But back to Graham's lesson, Apple still dominates brand value, despite Samsung's increased advertising push. According to Interbrand, Apple's brand value increased 129 percent to $76.6 billion from 2011 to 2012, making it the second-most valuable in the world and one of the fastest growing.
Markets are at 5-year highs! Discover the best stocks to own. Click here for our fresh Feature Stock Pick now!
Samsung's own growth shouldn't be ignored — brand value increased 40 percent to $32.9 billion for the same period — but the gap is clear. Samsung has a long way to go if it wants a reputation that is worth as much as Apple's.
Here's how Apple (NASDAQ:AAPL) traded Wednesday: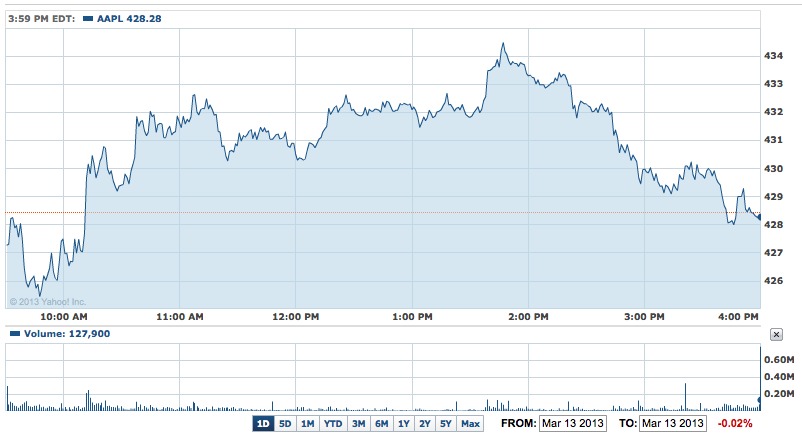 Don't Miss: Apple May Be Cornered By Samsung on its Home Turf.