Is Samsung Making a Team to Rout Apple?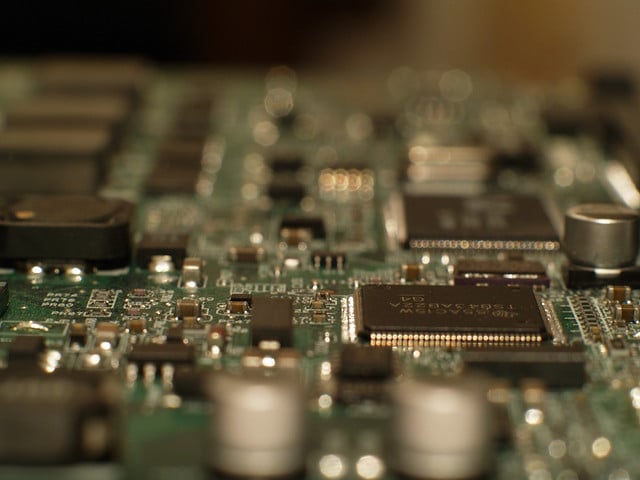 Samsung (SSNLF.PK) may be making a couple companies very happy with the decisions for internal components on several of its upcoming devices. And it could be giving Apple a major reason to worry for its iPad.
At a recent event in London, Samsung touted a number of new devices that ran on processors from Intel (NASDAQ:INTC) and Advanced Micro Devices (NYSE:AMD). These two companies have been long-time makers of processors for traditional PCs, and thus have been susceptible to the same perils as the PC industry. As the global sales of PCs slipped — thanks to erosion by the mobile device market — Intel and AMD were in trouble.
Unfortunately for the chip-makers, they couldn't simply jump ship from PCs to mobile devices. Their processors had shortcomings that didn't lend to mobile devices, such as consuming too much power. As a result, the market for mobile device chips was quickly dominated by the designs of ARM Holdings (NASDAQ:ARMH), which had chips better suited to smartphones and tablets.
Devices by Samsung have lead the march in the smartphone war, and the company also has a wide range of tablet options. So far, it has used chips based on the ARM architecture in many of its mobile devices, but it could be just the home that Intel and AMD need to break into the mobile game.
Samsung has already said that its Galaxy Tab 3 device would run on an Intel chip. Now the company has mentioned that another device, called the Ativ Tab 3, would be running on a Intel chip from the Atom line of processors. The company will also be making a hybrid tablet that will run on an Intel Core i5 chip and use both Microsoft's (NASDAQ:MSFT) Windows 8 and Google's (NASDAQ:GOOG) Android operating systems.
Google has already been strong in the mobile market, especially thanks to Samsung, so the new devices aren't likely to affect the company's performance. However, Microsoft, like Intel and AMD, has struggled with the declining PC market and hasn't had an easy time entering the mobile market. The incorporation of both Intel components and Windows software onto a new Samsung device could give a hand to the two companies.
The blend of Android and Windows could even turn the tides in the smart-device war. Recently, Asustek showed off its own device that was capable of running both Windows 8 and Android. The new crossover tablets may put up a strong fight against Apple and do damage to the dominance of the ARM chip designs in the mobile market.
Microsoft's software still plays a big role in the business and consumer worlds. Tablets that can run Windows software thus hold a particular advantage. Being able to run Android apps just adds frosting to the cake, because Google has a far more massive library of mobile apps than Microsoft does. The expanded capabilities along with the more recognizable brand of processors could help all these companies push back against Apple's (NASDAQ:AAPL) long-sustained dominance in the tablet market.
Samsung will also make a few traditional PCs using Intel and AMD chips. It's not clear if any of the AMD chips will find their way into Samsung mobile devices though, so the company may not benefit quite as much as Intel. Microsoft and Intel are sure to benefit from the increased support and exposure, putting Apple in a difficult position, as it now has some of its greatest rivals — Samsung, Google, and Microsoft — all gathering together in opposition.
Follow Mark on Twitter (@WallStMarkSheet)