Is the American Consumer Back?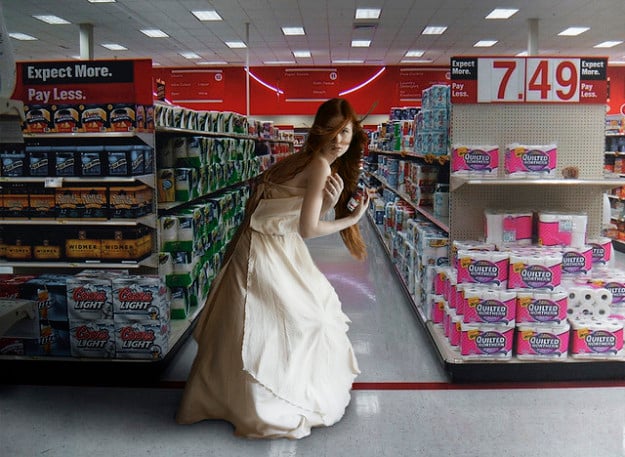 Monday brought a surprise for investors; the U.S. Commerce Department reported that retail sales grew an unexpected 0.1 percent in April, providing one shard of evidence to support the idea that the American shopper may not be as affected by federal tax increases and automated spending cuts as feared.
Yet, "we will not say that the consumer is back, but we will say that the impact of payroll taxes and other fiscal follies created by Washington politicians is hurting the economy less than analysts had cared to previously factor in," Miller Tabak chief investment strategist Andrew Wilkinson told USA Today.
May is not off to the strongest start.
Contracting significantly from last week's week-over-week drop of 1 percent, the ICSC-Goldman Store Sales Index dropped 2 percent in the past week. On a year-over-year basis, the index expanded by 1.2 percent, a 100 percent decrease from last week's 2.4 percent gain. For the ICSC-Goldman Store Sales Index, this week's figures represented the lowest year-over-year rates of the recovery.
"Abnormally cold weather in the mid-sections of the nation continued to pare seasonal merchandise demand, while the Northwest and Northeast were warmer than last year helping seasonal demand modestly," said ICSC Chief Economist Michael Niemira in a press release seen by Dow Jones Newswires. The report described current conditions as a roller coaster and noted the results indicated there was a high risk that sales would slow in May.
In comparison, the Redbook reading — in which figures for the first week of the month are compared with the average for the entire previous month — showed an expansion in retail sales growth, increasing from a reading of 2.3 percent last week to 2.8 percent for the most recently reported period. Redbook's month-to-month comparison with April even exhibited a slight 0.7 percent gain, and the measure has risen 2.8 percent over the past 12 months.
Taken together, both key retail gauges show that while consumer sentiment is strengthening, retail sales growth is slightly uneven. But, while consumer sentiment has indicated that that Americans still have confidence that the economic recovery will continue to chug forward at a modest pace, consumer spending — a component that comprises about 70 percent of the U.S. gross domestic product — has been on somewhat rocky ground as of late. Both stock-market gains and increasing home values have improved the outlook for wealthier Americans. However, at the same time, the lagged effect of the higher payroll tax has forced the remainder of the population to tighten their fiscal belts to some degree.
Still, in the last month, record-low gas prices offset the near-term impact of the payroll tax hike that took effect in January, allowing consumers to keep up spending. Consumers are also more confident because they are less afraid of losing their jobs and housing prices are once again rising. As evidence of this, some of the biggest retail gains last month came in dining-out sales, a sensitive barometer of consumer sentiment.
You can follow Meghan on Twitter (@MFoley_WSCS) for the latest industry news.
Don't Miss: Student Debt Is Crushing the American Dream: Nobel Laureate.