Is the Corporate Market the Key to a Bright BlackBerry Future?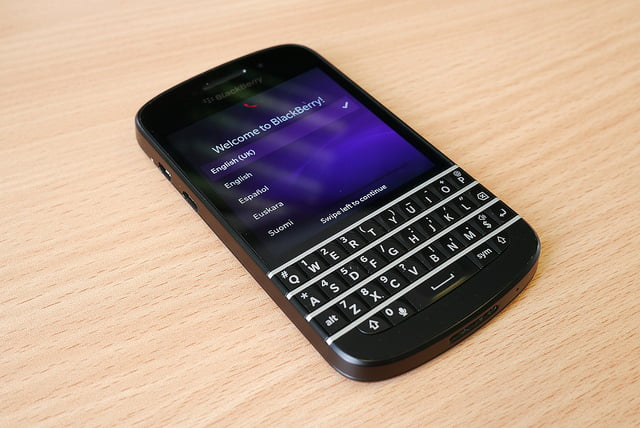 BlackBerry (NASDAQ:BBRY) may be down, but it's not completely out, and the reality of that situation is evidenced by a figure in the company's recent earnings report that was all but overshadowed by other, unfortunate news.
In September, we learned that BlackBerry's sales plunged 45 percent in its latest quarter, and the company was forced to sustain a $965 million second-quarter loss. We also heard about the company's unsold inventory charges, its BlackBerry 10 failure, and its demand drop-off, but what we didn't hear as much about was one key figure in the smartphone maker's earnings report, which illustrated a 32 percent rise in companies installing its servers.
Though the news took the back burner to most of BlackBerry's other damning results, Bloomberg managed to highlight the BlackBerry bright spot on Monday, and the publication explained how it could potentially provide encouragement for the company's future.
According to Bloomberg, customers installed or were testing more than 25,000 of BlackBerry's enterprise servers meant to manage secure networks for corporate smartphones at the end of August, up from 19,000 in July.  The increase reflects continued corporate confidence in the Waterloo, Ontario-based smartphone's mobile security, demonstrating that while consumer demand may have recently dropped off, BlackBerry still has other markets on which it can rely.
Ramon Llamas, an analyst at technology research firm IDC, believes that the corporate market is BlackBerry's best bet and maintains that focusing on its network and security-software strengths is one of the company's last options. He explained to Bloomberg: "There's a huge opportunity for them if they choose to go there. If you take a look at a lot of enterprises, they want a full turn-key solution for mobile security. Guess who's been supplying that on a certain level? BlackBerry has proven itself time and again to be a secure system."
The only problem is that BlackBerry isn't the only company to have capitalized on this enterprise market. Rival companies like Good Technology and MobileIron Inc. have, too, and they both registered recent success thanks to their willingness to offer their enterprise businesses on all phones.
Good Technology and MobileIron recognize that many employees now want to use iPhones or Android-powered devices at work, and that is how they win their business. By understanding that company workers want a secure device that may not be a BlackBerry, they offer the best of both worlds and also subsequently undermine BlackBerry's business.
Analyst Anil Doradla told Bloomberg: "Mobile Iron and Good Technology are exploiting that weakness of BlackBerry by going after the iPhone and Android market and enabling those devices in the enterprise market. This is a growing multibillion-dollar market and BlackBerry has had the incumbency factor with its devices. The question is how they become device-agnostic."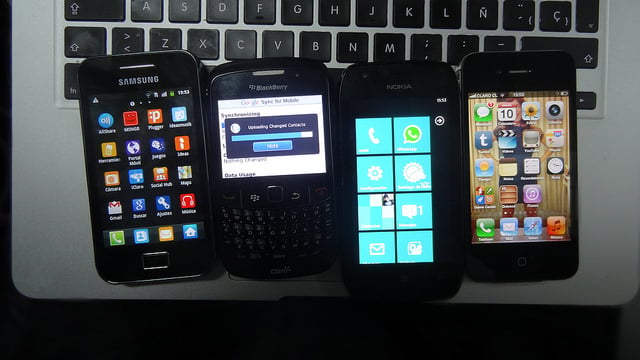 The "incumbency factor" is what Bloomberg says BlackBerry is now trying to avoid, and that's why the company unveiled a new Internet-based device management software at a conference in Florida on Monday. The new software allows clients to manage BlackBerry, iOS, and Android devices all using cloud-based software, and thus helps them reap the benefits of the company's impressive mobile security without requiring its users to employ its own physical servers.
The new move reflects BlackBerry's recognition of its struggling hardware business and the reality that many consumers now are no longer interested in its handsets as the company as a whole struggles to tread water.
BlackBerry already serves the Pentagon and the North Atlantic Treaty Organization, but its competitor, Good Technology, has also succeeded in winning the U.S. Air Force, the Department of Homeland Security, and the U.S. Federal Emergency Management Agency. So even with its new software, BlackBerry faces rigid competition from smaller companies with similar and appealing packages, and it'll have to prove to clients that it can still maintain its own enterprise success.
Investing Insights: Will BlackBerry Find a Buyer?