Is the iPad Apple's Next Supersized Product?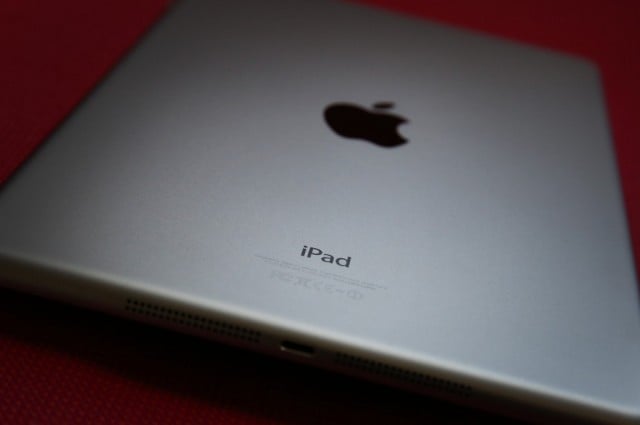 Earlier this year, Apple finally succumbed to consumers' demands for a larger-screen iPhone model by releasing the 4.7-inch iPhone 6 and the 5.5-inch iPhone 6 Plus. The screen size increases brought Apple's iPhone lineup closer to the smartphone size ranges that have long been offered by many Android device makers and kicked off an unprecedented demand for new iPhone models, with more than 10 million units sold over the launch weekend, as announced by Apple. More recently, respected Apple-focused analyst Ming-Chi Kuo predicted that the company would achieve holiday quarter sales of over 71.5 million units based on "robust demand" for the larger-screen devices, according to 9to5Mac.
So-called "phablets" — phone-tablet hybrids — have been steadily growing in popularity ever since Samsung pioneered the product category with its line of large-screen Galaxy Note smartphones in 2011. Market research firm Canalys noted that approximately one-third of all smartphones shipped in the first quarter of 2014 had five-inch-plus displays and that the market for larger-screen devices was growing at a much faster rate than the overall smartphone market. Some industry watchers — including Apple co-founder Steve Wozniak — believe Apple should have entered the phablet segment as much as "three years" earlier, as he told CNN Money.
While it's impossible to know if Apple would own a larger share of the smartphone market today if it had released a larger-screen iPhone earlier in the game, the latest rumors out of Asia suggest that the company is determined not to miss out on the next supersized mobile device trend. Schematics for a new larger-screen version of Apple's iPad have allegedly been obtained by Japan's Mac Fan magazine, according to blog Mac Otakara. Although rumors of a larger-screen iPad have been circulated by Mac Otakara and other Asian news sources since at least last year, the latest report appears to offer the first concrete evidence that this product is in the works.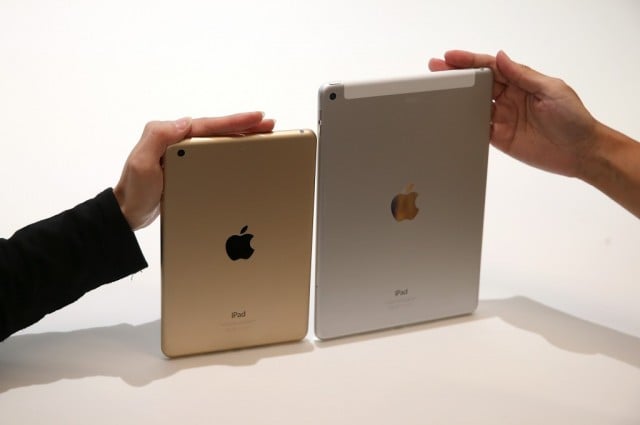 While earlier rumors from Taiwan's DigiTimes and other sources predicted that the larger-screen iPad would be called the "iPad Pro" and feature a 12.9-inch display, the January edition of Mac Fan referred to the device as the "iPad Air Plus" and noted that it will feature a "12.2-inch LCD display." According to Mac Fan, the overall dimensions of the iPad Air Plus will be "305.31 x 220.8 x 7 mm" or approximately 12 inches by 8.7 inches by 0.28 inches. This means that the iPad Air Plus will be a little thicker than the current iPad Air 2 (0.24 inches), but still thinner than the iPad mini 3 (0.29 inches).
Mac Fan's report also claimed that the iPad Air Plus would be outfitted with the next-generation A9 chip. This contradicts earlier rumors from Taiwan's TechNews, which claimed that the larger-screen iPad would use the same A8X chip that powers the iPad Air 2. The schematics obtained by Mac Fan also detailed a multi-directional speaker system that will enable the iPad Air Plus to play stereo audio in any direction the tablet is held.
Besides obtaining the alleged schematics for the iPad Air Plus, Mac Fan also claimed to have insider information about Apple's future plans for its overall iPad product line. According to Mac Fan, Apple is already working on the iPad mini 4, which will be upgraded with the A8X processor and redesigned to more closely resemble the current flagship iPad Air 2. Mac Fan also claimed that the launch of the iPad mini 4 will herald the discontinuation of the iPad mini and the iPad mini 3. The iPad Air Plus and the iPad mini 4 are both expected to be launched between April and June 2015, noted Mac Fan.
Although Mac Fan's report did not discuss who the iPad Air Plus would be targeted at, previous rumors from DigiTimes suggested that the device would be aimed at North America's education market. Another possibility is that the device would be marketed toward business users. Earlier this year, Apple announced a partnership with IBM that will "transform enterprise mobility through a new class of business apps." Besides coming with a larger display that could be ideal for group presentations or collaborative work in a business or education setting, the iPad Air Plus might also arrive with new iOS software to enable split-screen multitasking.
Although Apple is supposedly giving its larger-screen iPad a name that is similar to the one it used for its larger-screen iPhone, it's not clear if the iPad Air Plus will be able to replicate the success of the iPhone 6 and the iPhone 6 Plus, especially since there doesn't seem to be any overwhelming consumer demand for larger-screen tablets. However, Apple is apparently determined to make sure that it embraces this larger-screen mobile device trend sooner than it did with its iPhones.
Follow Nathanael on Twitter @ArnoldEtan_WSCS
More from Tech Cheat Sheet: