Is There Room on the Road for These Alternative Cars?
Most of the world's roads are dominated by only a few auto brands. However, there is a multitude of automakers on the fringe that are trying daring new things with their vehicles. The question is whether they can ever share the road with the leading manufacturers' cars.
In the U.S. auto industry, Ford (NYSE:F), GM (NYSE:GM), and Chrysler dominate. Honda (NYSE:HMC), Toyota (NYSE:TM), and Nissan come strong out of Japan, and BMW, Daimler AG, and Volkswagen are the major players out of Europe. Worldwide, their cars have the greatest prevalence, and they are the ones who seem to set the trends and define the auto world.
However, many other auto makers exist who are implementing new technologies or coming up with novel designs that do things completely differently from what the major manufacturers produce. But it might be hard for them to swim against the flow of the auto industry and challenge the status quo. Some cars look similar to mainstream autos but are very different under the hood, while others can be compared as easily as apples and oranges.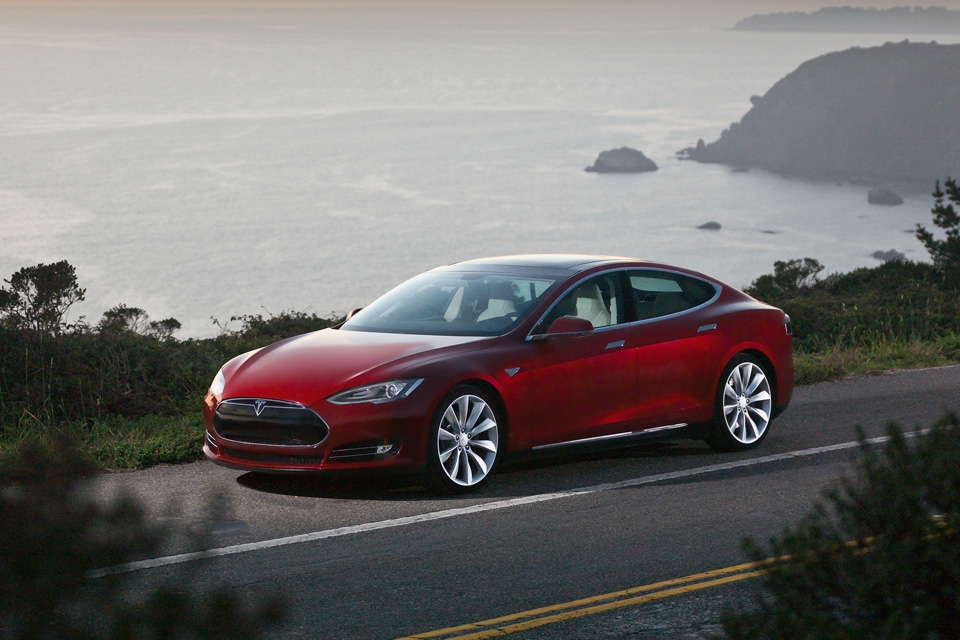 Tesla Motors (NASDAQ:TSLA) has been in business for 10 years producing electric vehicles that battle against the nation's dependence on oil. The company's cars look like many other fancy cars and might turn a few heads for its style, but wouldn't look at all out of place on major roadways around world.
Recently, the company received a highly favorable review from Consumer Reports, and posted its first quarterly profit since it began business. Its Model S sedan costs $60,000, so its not too expensive for many people, and it looks like many other luxury automobiles on the road. However, it sees much less business. During the first quarter, it sold only 5,000 vehicles. For the next few years its sales goals still only amount in the hundreds of thousands and to break into international markets. Tesla plans to lower the price of its cars to make it more accessible to consumers, but there are still things — like the battery life and recharge time of the car — that could keep it from getting widely accepted. Meanwhile, major manufacturers are pushing out electric hybrids that could satiate consumers' desires in that technology, keeping them from looking into the Tesla automobiles. Not to mention, Toyota, Honda, Ford, and Nissan all have electric vehicles that are already available for less than the Model S, and the first three have had particular success cornering the eco-friendly market.
Another car has been developed in a similar vein to Tesla's vehicles. The Aptera electric car — though technically a motorcycle — was designed several years ago and reported to get over 100 miles per gasoline equivalent, or MPGe. In fact, it promised to exceed even 200 MPGe. That kind of range isn't one that many competing cars can challenge. The vehicle was 100 percent electric, like some others, but it had one major difference.
The car didn't look anything like what a traditional car looks like today. Its front wheels were extended from its body. The chassis had a tear-drop shape, and there was a single rear wheel in the middle of the car. It looked like it was half airplane, and that characteristic might have been what helped it get noticed and get that high mileage.
However, even being noticeable wasn't enough for the car. The company developing the Aptera had to file for bankruptcy. The fate of the Aptera doesn't bode well for other cars that try to break the mold. Yet, there may still be hope for the car, as a young Chinese company started up and bought up the assets of Aptera Motors with plans to produce the car — aiming to make as many as 25,000 next year. But, the original company behind the vehicle learned how hard it was to play with the big boys.
Another automaker that has tried to differentiate on the basis of the technology that powers the vehicle is Motor Development International, which has been behind the development of a series of cars that run only on air. The company already has 3 working models.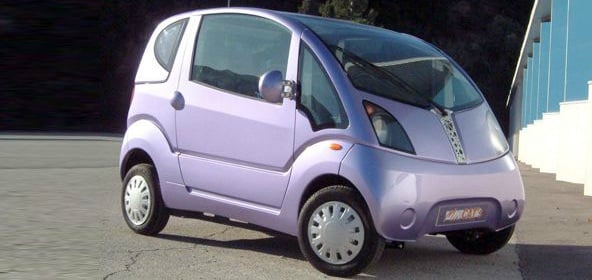 It's hard to imagine a car running on air, but with that air compressed enough, the company has proven that it's possible. The only by-product is cool air that can be used as air-conditioning in the summer.
One model of the car has a top speed of about 68 miles per hour, making it sufficiently roadworthy, and it is suggested to have a range of about 111 miles in urban traffic. The company also has developed hybrid versions that combine the compressed-air fuel and gas. Those version have increased maximum speeds, and one should be able to get about 932 miles on a single tank.
The technology could do wonders for areas that suffer from excessive pollution and high traffic. Tata Motors (NYSE:TTM) signed a license with the MDI to produce the air cars in India, as the eco-friendly vehicles could be perfect for the urban environments in India. Though it might see use in India, it may not reach the U.S. anytime soon, and it could be blocked from some roadways because of how different its construction is from most cars on the road.
Some other vehicle makers have even more radical departures. While the Tesla Model S is a typical car, with the electric engine being its key difference from the slews of other cars, Organic Transit and Terrafugia have developed vehicles that dared to be different.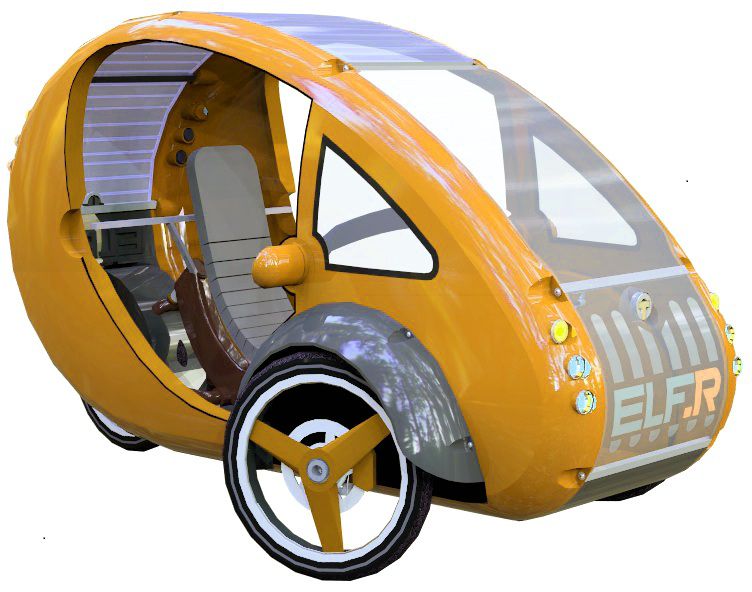 Organic Transit developed something of a bicycle that has a full chassis — which mostly enclose the driver, or rider — and it functions in a very different way from many vehicles on the roadways. It's hard to say just what the vehicle is, as it's essentially a human-powered, solar-powered, electric-bicycle car. It has pedals for the driver to get it going, but it also has an electric engine and battery that is charged by solar panels.
Given its bicycle status, it can ride on and off the roads, wherever a bicycle is allowed. However, it also has the downsides of a bicycle. Its top speed is not very high, and it has a suggested 20mph limit for a 170-pound rider when only using the engine. Considering the engine size, it may not be permitted on highways in the U.S. While it might be a nice vehicle to get around the city, it could have trouble ever being able to compete with traditional automobiles. Since the company is young, it has hopes for success. But with only 400 pre-orders in its funding campaign, it doesn't look like it will ever be the kind of ride to make a dent on the industry leaders' share of the roads.
Terrafugia's vehicles are a whole different story. While many of the fringe automakers are trying to reinvent the car in their own little ways, it's not clear whether Terrafugia is trying to reinvent the car or the plane. The company has already developed one model and is working on a second. While the Aptera looked kind of like a plane, but was only a car, Terrafugia's car looks like a plane and also is one.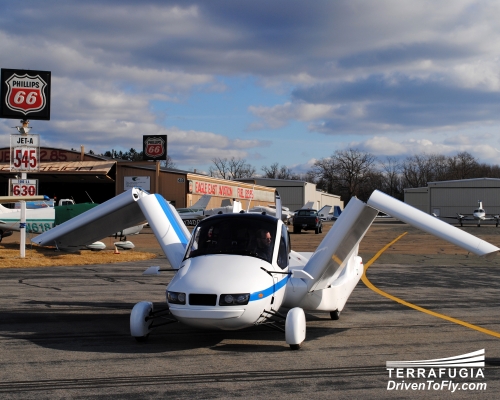 The Transition — the folding-wing plane-car seen above — is sure to stand out on the road and maybe even at airports. With a load capacity of 460 pounds, there's room for a couple people and some luggage. At 35 MPG, it can compete with some of today's typical cars on the road, plus the 23 gallon tank would allow it to get about 800 miles of range on the road, or over 400 miles when cruising in the sky at 105mph.
The plane-car could make a lot of people's imagination a reality, but it doesn't seem like production and interest has taken off the ground quite as well as the car has. While the company had hoped to ship its first model 4 years ago, it still hasn't managed to do so.
Already the company is working on another model that would be an electric hybrid and be capable of vertical take-offs, like the U.S. military's Osprey planes. It's quite a surprising move, since the company hasn't managed to get even the first model into customers' hands. It doesn't bode well for the company, as worries of funding could become a problem.
One thing that should be abundantly clear from the examination of all the alternative vehicles is that they simply don't have the numbers that the big automakers have. It may be partly because they don't have the money for the high-volume production of a company like Ford, but it may also be a problem with demand.
Not everyone needs a car that can fly, and not everyone wants to pedal their car in the bike-lane. It may be a long time before any of the technologies being used by these alternative companies ever get adopted by the big-league automakers — it may never happen at all. It seems likely that for the technology to be widely embraced, it may have to come out of one of the bigger manufacturers, after they embrace the technology and share it on a much larger scale.
Don't Miss: Can GM's New Data Start the End of Outsourcing?
You can follow Mark on Twitter (@WallStMarkSheet) for the latest industry news.