Is This BlackBerry's Last Chance to Keep Itself Together?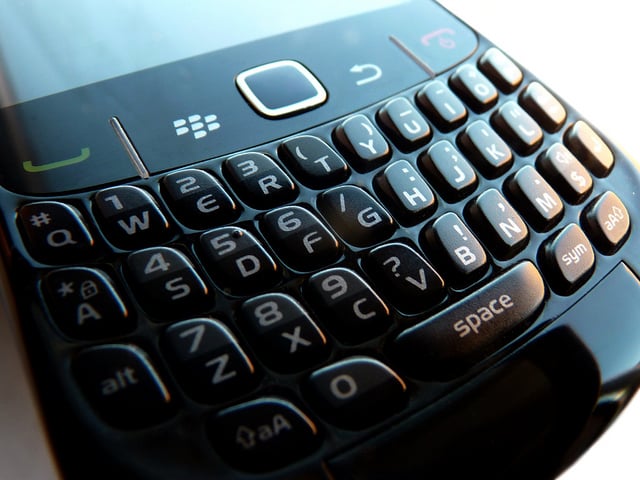 Cerberus Capital Management has signed a nondisclosure agreement with BlackBerry (NASDAQ:BBRY), giving it access to financial data the firm said it wanted before making a bid on the struggling smartphone maker that would keep the company whole.
The New York-based private equity firm has a specialization in turning around struggling companies. Cerberus previously said it would be interested in bidding on BlackBerry, but only if it could gain access to the company's financials in order to get a better picture of what it's worth. Now, according to a report from Bloomberg, Cerberus has gotten access to the data it wanted.
A source familiar with the talks told Bloomberg that Cerberus signed the nondisclosure agreement with BlackBerry so that it could better consider whether to make a bid to purchase the company as a whole. That person cautioned that talks could still fall apart.
The news comes as a previous bid from BlackBerry's largest shareholder, Fairfax Financial Holdings, is seeming less and less certain. Fairfax made a $9 per share bid, or $4.7 billion, for BlackBerry in September, but doubts about whether the company can finance the deal and silence from both BlackBerry and Fairfax on the deal's progress have caused BlackBerry shares to fall below $9. Uncertainty about the Fairfax bid has caused many to speculate that BlackBerry could be split up and sold piecemeal.
The CEO of Canadian pension fund Alberta Capital Management, Leo de Bever, fueled that speculation when he said last week that BlackBerry will struggle to find a buyer that's interested in the company as a whole because it's so difficult to value its assets. "We were looking at the individual assets because that's how you understand the whole company. But it doesn't necessarily mean that we want to take a carving knife to BlackBerry. The odds are that's what's probably going to happen," he said to Bloomberg.
Late last week, a regulatory filing revealed that BlackBerry co-founder and former CEO Mike Lazaridis is exploring making his own bid for the company and enlisting the help of BlackBerry's other co-founder, Doug Fregin. Now that Cerberus has access to the data it wants, bids from both that company and Lazaridis appear to be BlackBerry's last chances to keep itself together.
Follow Jacqueline on Twitter @Jacqui_WSCS
Don't Miss: Another Rival Follows Apple With a Gold Smartphone.