Is Verizon Growing Cold on Canadian Expansion?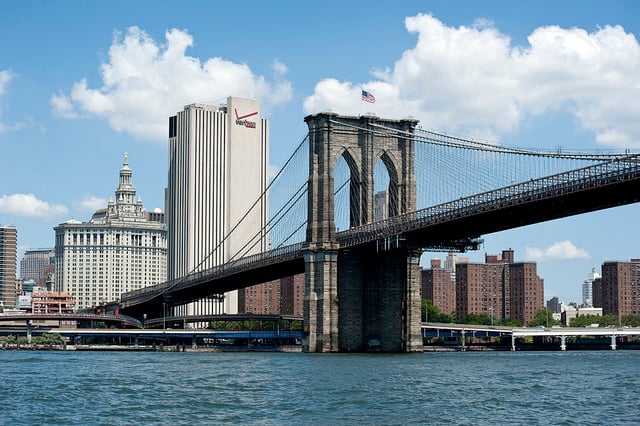 Verizon Communications (NYSE:VZ) may be rethinking its entry into the Canadian wireless market, The Globe and Mail reported on Thursday. Sources told the newspaper Verizon has decided to wait until a Canadian airwave auction of 700 megahertz scheduled for January before pursuing a purchase of smaller Canadian wireless companies Wind Mobile and Mobilicity.
The Globe and Mail's sources said Verizon has tabled a previous $700 million offer for Wind Mobile and won't pursue further deals with the struggling wireless companies until after the government spectrum auction, which will buy Verizon more time to decide if entering the Canadian market is the right decision. If Verizon wins the auctioned spectrum, it could decide to purchase Wind Mobile or Mobilicity sometime next year.
Ottawa has been trying to entice foreign companies into Canada's wireless market, which suffers from a lack of competition that has led to consumer complaints about high prices and poor service, The Globe and Mail reports.
Canada's big three wireless providers — Telus Corp., BCE Inc., and Rogers Communications — have been lobbying against Verizon's potential entry into the Canadian market. Those companies have been banned by the government from purchasing Canada's smaller, struggling wireless operators as Ottawa seeks to stimulate competition.
BCE Chief Executive Officer George Cope told The Globe and Mail that Verizon's hesitancy "illustrates … the absurdity of loophole there, where a company just possibly waits for a while because there is nobody else to compete to buy a business." Both Wind Mobile and Mobilicity are losing cash and are desperate for buyers, but Ottawa's rules are preventing BCE from purchasing either of the companies, something Cope said BCE would be happy to do.
Some have speculated that Verizon still fully intends on buying one of the smaller Canadian wireless carriers, but that it's biding time to wait for the price to drop even further. Still, it's a risky move, as government restrictions on domestic wireless providers buying the companies could expire by spring 2014, which is how long Verizon would have to wait to make a purchase after buying the auctioned spectrum in adherence to Canada's anti-collusion rules.
Follow Jacqueline on Twitter @Jacqui_WSCS