Is Vodafone Ready to Consider an Offer from Verizon?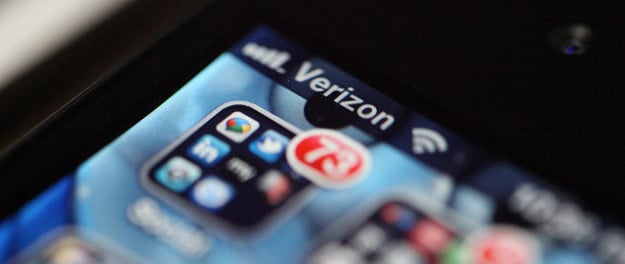 Vodafone Group Plc (NASDAQ:VOD) has said it would consider an offer from Verizon Communications (NYSE:VZ) for Vodafone's 45 percent stake in Verizon Wireless, the second largest wireless carrier in the U.S.
Verizon has been vocal about its desire to purchase Vodafone's stake in Verizon Wireless. Vodafone's chairman, Gerard Kleisterlee, spoke at Vodafone's annual meeting in London on Tuesday, saying that Vodafone is now apparently ready to consider offers from Verizon, but that no offer had been made yet, and there was nothing else new to add, according to a report from Reuters.
Verizon has reportedly been considering making a $100 billion bid for Vodafone's stake in Verizon Wireless, though no formal offer has been made as of yet. People familiar with the matter have told the Financial Times that the bid would likely be split evenly between cash and stock.
Verizon has been increasing pressure on Vodafone to sell the stake. When asked about the matter back in May, Vodafone said it was comfortable with holding on to its stake in Verizon Wireless, but now the company has changed its tune (perhaps after hearing about the record-breaking price tag on the stake), and is now saying it's ready to consider offers from Verizon.
The multi-billion dollar deal would be one of the largest of all time, but some are still questioning whether Vodafone shareholders will ask for even more. A person familiar with the situation cited by the Financial Times said that Verizon would be unlikely to offer more than $100 billion for an asset the company already controls.
Vodafone would likely use the cash to rejuvenate its European businesses, which have been hit hard by the economic slump in Europe. Vodafone reported earnings last week that showed how its European ventures, especially in southern Europe, have been struggling. The company's revenue fell 3.5 percent in the quarter. Vodafone's ventures in emerging markets helped take the edge off economic difficulties in Europe, but so did its stake in Verizon Wireless, which grew 7.2 percent in revenue.
For now it remains to be seen how much it will take for Verizon Communications to buy the stake of Vodafone, which perhaps shouldn't sell one of its most profitable ventures, from Verizon Wireless.
Follow Jacqueline on Twitter @Jacqui_WSCS
Don't Miss: Is the Smartphone Market Really Slowing Down?