Is Yahoo's Turnaround Chugging Forward or Standing Still?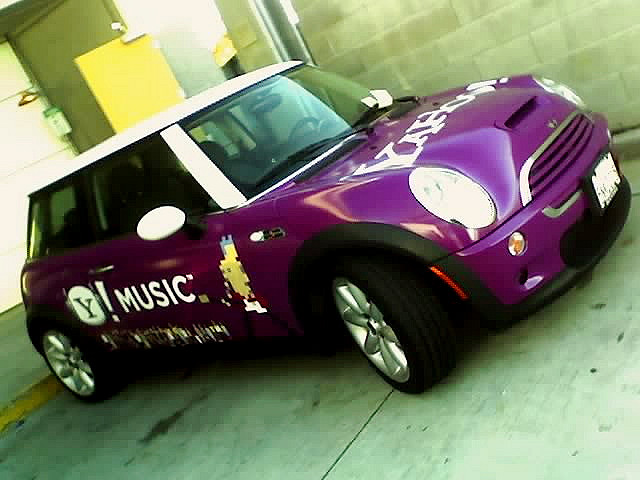 If there are any signs that Yahoo (NASDAQ:YHOO) is quite a different company than it was before Marissa Mayer became its chief executive officer in July 2012, it is the steadily upward movement of its shares and the fact that the Consumer Electronics Association chose Mayer to deliver a keynote address at its January conference, an opportunity reserved for "CEOs from the most powerful companies in technology [to] present their vision for products, services, and networks that will shape the next wave of innovation."
Many electronic devices that have shaped our world debuted at CES, including the videocasette recorder in 1970, the compact disc player in 1981, high definition television in 1998, and Microsoft's (NASDAQ:MSFT) Xbox in 2001. It has been a long time since Yahoo was listed among the innovative elite.
Looking at the broad trend in Yahoo's stock, shares picked up momentum in the later half of 2012  – just after Marissa Mayer took over as the company's chief executive — and continued to advance throughout all of 2013. The stock has gained more than 88 percent this year to date and 74 percent in the past twelve months. Furthermore, since mid-October, the stock has traded consistently above its 50-day, 100-day, and 200-day simple moving averages, key lagging indicators that identify and confirm trends in stock movement. As Yahoo's stock price falls above its moving averages and the average is sloping upward, it is considered to be in an uptrend.
Yahoo's recent movement on the stock chart poses quite a contrast to the four-year funk that followed a botched 2008 attempt by then-CEO Jerry Yang to sell Yahoo to Microsoft for $33 per share, a failure the drew the ire of company shareholders and kept Yahoo's stock price below $20 for years. But earlier this year, Mayer began to build the foundations for what is meant to be a reversal of Yahoo's financial fortunes, and investors slowly began to grow more confident in the company's future prospects.
But at first look, Yahoo's second-quarter revenue dip scared investors, who pushed the stock down by more than 2 percent in after-hours trading. However, during the earnings conference call, Mayer rationalized the revenue dip and confirmed Yahoo is on track to execute its turnaround plans to be more of a tech company such as Google, rather than an old-school media company.
Still, the lackluster growth reflected the difficulties Yahoo had selling digital advertising as marketers increased their spending with rivals Google (NASDAQ:GOOG) and Facebook (NASDAQ:FB) throughout the quarter, a problem that the company faced in previous quarters as well. During the call, Yahoo's Chief Financial Officer Ken Goldman said the display advertising business was "challenged," but he stressed that the company's "product investments in this area will be instrumental in reversing this trend."
Investors reacted positively to Yahoo's third quarter results, which were  released on October 15. Profit surpassed analysts' expectations, with an influx of advertising dollars helping to drive the turnaround effort that Mayer began last summer. In order to attract more users and marketers away from dominant rivals like Google and Facebook, the CEO has invested in a vast number of new products. As she told investors and analysts during the company's earnings conference call, Yahoo released more than 15 "significant" new product updates, aimed at "modernizing and increasing user engagement across our digital daily habits," a term used to describe media consumption habits like the checking email and the reading news.
"These updates make it easier and more delightful for our users to get the information and the content they care most about," Mayer said. In the third-quarter, Yahoo "completely rebuilt seven of our users key daily habits, including Yahoo Sports, weather, and our entertainment properties, including Yahoo movies, music, TV and omg. From the latest sports scores, to upcoming movie times, weather forecasts, and celebrity updates, these more modern product experiences are now about personalized streams of information."
Judging by the fact that Yahoo's average monthly users surpassed 800 million in September, an increase of approximately 20 percent since Mayer joined Yahoo, her turnaround efforts have begun to show results. "It's finally showing some signs of a rebound," Wedge Partners analyst Martin Pyykkonen told Bloomberg after the results were released. "It's sounding better." Investors appeared to concur, with shares of Yahoo increasing as much as 6.4 percent to $35.50 in after-hours trading on October 15.
In the intervening weeks, shares have climbed a modest 3.79 percent, and that growing momentum pushed shares to a new 52-week high of $36.19 on Monday before closing at $34.98 per share. However, as the modest gain posted by the company's stock shows, the turnaround is progressing very slowly.
What remains to be seen is whether the turnaround will pick up and how Yahoo's business will be impacted if Alibaba Group Holding goes public. China's largest e-commerce company, in which Yahoo has a 24 percent stake, has been valued at as much as $120 billion, more than three times the size of Yahoo. For quarter after quarter, Alibaba's profits have buoyed up Yahoo's earnings.
Follow Meghan on Twitter @MFoley_WSCS
Investing Insights: Can Google Continue to Explode to the Upside?