Is Zynga's Downgrade by Morgan Stanley the Final Blow?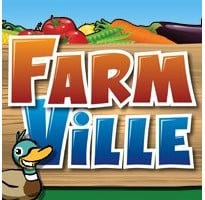 Zynga Inc. (NASDAQ:ZNGA), creator of social-games like Farmville and Mafia Wars, dropped to its lowest price in more than four months after Scott Devitt, an analyst at Morgan Stanley, downgraded the stock. Devitt said that it might be necessary for Zynga to trim staff in order to make up for a decline in users.
Zynga closed at $2.71 on Friday, having dropped 5.1 percent. The game company makes most of its revenue through games offered via Facebook (NASDAQ:FB). Now, games such as Farmville, which once held a huge user base, are not being accessed nearly as much as in the past.
Earlier this month, Zynga began the difficult process of cutting staff. "We are saying painful goodbyes to about 18 percent of our Zynga brothers and sisters," CEO Mark Pincus wrote in a statement. However, Devitt noted that it might not be enough, saying that the key will be Zynga's ability to successfully push into the mobile market. "Zynga may need to cut even deeper to navigate its transition to mobile," he said.
The downgrade comes at a time when there is also increased competition from rivals like King.com, which is responsible for "Candy Crush Saga." King.com — currently privately owned — is preparing a public offering with the help of JP Morgan Chase & Co. (NYSE:JPM), Credit Suisse Group AG (NYSE:CS) and Bank of America Corp. (NYSE:BAC).
Zynga is hoping that several future ventures can help to bring the company back to prominence. In early 2012, it announced its intentions to build a real-money market around Zynga Poker — currently the most popular free-to-play poker game in the world. Along with a more focused approach to mobile gaming, Zynga is hoping to mitigate the damage done when Facebook ended its requirement that the gaming company launch its games on Facebook's platform. Many believe the change in relationship between the two companies was a deciding blow against Zynga.
Don't Miss: Is Instagram Video Competing With Twitter's Vine?